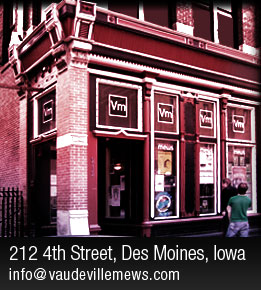 Carti Bankx
11/22/17
With:
Ted Park
Wave Chapelle

Crowbar
11/26/17
With:
Tombs
Incite
Tricounty Terror
Absolute Power
Grossfacekilla

Hockey Dad
11/27/17
With:
Contakta
The Host Country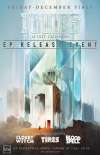 Druids EP Release Party
12/01/17
With:
Tires
Closet Witch
Blood Spell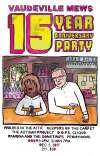 Vm 15 year Anniversary Party!
12/02/17
With:
Keepers of the Carpet
Wolves in the Attic
The Autumn Project
D.O.P.E. Clique
Ramona and the Sometimes
Pennyhawk

Juanita Stein
12/04/17
With:
Squirrel Flower

Healing Together: A Fundraiser
12/06/17
With:
Glitter Density
Annalibera (solo)
Collidescope
Maddie Johnson (poet)

Exhumed
12/07/17
With:
Arkaik
Traffic Death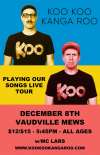 Koo Koo Kanga Roo
12/08/17
With:
MC Lars

Brilliant Crafts and Wares Fair 5
12/10/17

Hugh Masterson
12/11/17
With:
Dustin Smith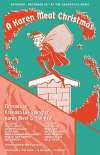 A Karen Meat Christmas
12/16/17
With:
Brendan Lee Spengler
Extravision

Winterland's New Years Eve Celebration
12/31/17
With:
Pale Blue Erf

Mammoth Grinder
02/22/18
With:
Idolist
Blood Spell

The Dip
Sat, May 6, Doors: 9:30 pm - Show: 10:00 pm - 21+ - $10
Artist Website
The Vaudeville Mews presents...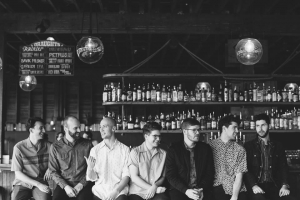 "Hailing from Seattle, The Dip is an electrifying seven-piece ensemble that melds vintage rhythm and blues and modern pop with "impeccably crafted, 60's-steeped soul" (KEXP). The group quickly gained notoriety throughout the Pacific Northwest for their eminently danceable live shows that feature the powerful vocals of frontman Tom Eddy (Beat Connection), bolstered by the deep pocket of their unmistakably detailed rhythm section, and the spirited melodies of "The Honeynut Horns". Hard-hitting but sensitive, The Dip harkens back to the deep soul roots of the decades past and pays tribute to this history through the grit and grace of their performances. The band's 2015 self-titled debut, recorded to tape at Avast! Studios, propelled them to notable appearances at prodigious festivals such as Sasquatch! Music Festival, High Sierra Music Fest, Summer Meltdown, and Capitol Hill Block Party as well as built anticipation for their 2016 release, Won't Be Coming Back (EP). The band finds themselves prepping for a busy 2017 with a three week national tour scheduled for this Spring, and the release of a brand new single entitled "Sure Don't Miss You" (vinyl release from Colemine Records). Whether young or old, you can't help yourself from grinning ear-to-ear when you see these gentlemen hit the stage. I wouldn't hold back dancing for that matter either! Ladies and gentleman, give it up for The Dip! Hit up the dance floor, and put it in your hip!"
With:
Paige Harpin Group
Buy tickets online!
---
&copy 2017 Vaudeville Mews