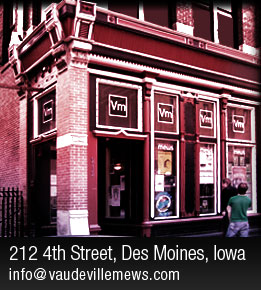 The Frights
08/02/17
With:
King Shelter
On Drugs
Land of Blood and Sunshine

Psychic Temple
08/09/17
With:
Karen Meat



Ghost Bath
08/18/17
With:
Idolist


Emma Ruth Rundle
08/30/17
With:
Jaye Jayle

Gloom Balloon (record release party)
09/01/17
With:
Glitter Density
Derek Muse Lambert

Gloom Balloon (record release party)
09/01/17
With:
Foxholes
Dustin Smith

Street Heat
09/03/17
With:
Plack Blague
Gosh
Younger
City Counselor
Hot Tang
Conny Franko
Odd Pets
Pizza Babe

Lich King
09/11/17
With:
Against The Grain
Hidden Intent

Cherry Glazerr
09/13/17
With:
Winter



Black Joe Lewis & The Honeybears
09/22/17


Thee Commons
10/19/17
With:
The Vahnevants

Selector Dub Narcotic
10/28/17
With:
Ramona and the Sometimes
Karen Meat

The Dip
Sat, May 6, Doors: 9:30 pm - Show: 10:00 pm - 21+ - $10
Artist Website
The Vaudeville Mews presents...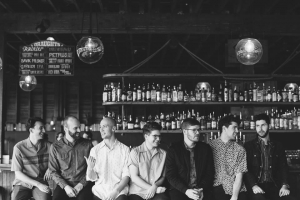 "Hailing from Seattle, The Dip is an electrifying seven-piece ensemble that melds vintage rhythm and blues and modern pop with "impeccably crafted, 60's-steeped soul" (KEXP). The group quickly gained notoriety throughout the Pacific Northwest for their eminently danceable live shows that feature the powerful vocals of frontman Tom Eddy (Beat Connection), bolstered by the deep pocket of their unmistakably detailed rhythm section, and the spirited melodies of "The Honeynut Horns". Hard-hitting but sensitive, The Dip harkens back to the deep soul roots of the decades past and pays tribute to this history through the grit and grace of their performances. The band's 2015 self-titled debut, recorded to tape at Avast! Studios, propelled them to notable appearances at prodigious festivals such as Sasquatch! Music Festival, High Sierra Music Fest, Summer Meltdown, and Capitol Hill Block Party as well as built anticipation for their 2016 release, Won't Be Coming Back (EP). The band finds themselves prepping for a busy 2017 with a three week national tour scheduled for this Spring, and the release of a brand new single entitled "Sure Don't Miss You" (vinyl release from Colemine Records). Whether young or old, you can't help yourself from grinning ear-to-ear when you see these gentlemen hit the stage. I wouldn't hold back dancing for that matter either! Ladies and gentleman, give it up for The Dip! Hit up the dance floor, and put it in your hip!"
With:
Paige Harpin Group
Buy tickets online!
---
&copy 2017 Vaudeville Mews