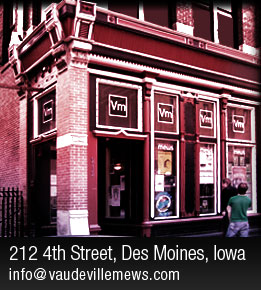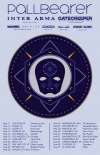 Pallbearer
05/27/17
With:
Inter Arma
Gatecreeper
Green Death

Black Marble
05/31/17
With:
YOU.
Annalibera
Contakta

The Vahnevants (record release party)
06/01/17
With:
Goldblums
Odd Pets
DJ DJ Tanner

Joan Shelley
06/06/17
With:
Jake Xerxes Fussell

Electric Six
06/07/17
With:
Northern Faces
The Rumours


The Acacia Strain
06/12/17
With:
Ghosthive
Katastrophes Tomb
Blood Spell

Surfer Blood
06/15/17
With:
Winter
Tires

Brilliant Crafts and Wares Fair Summah Time
06/17/17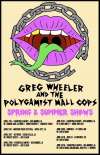 Greg Wheeler & The Polygamist Mall Cops
06/25/17
With:
Shitstorm
Goldblums
Odd Pets
Nowns



Jaime Wyatt
07/02/17
With:
Adam Bruce

Thou
07/05/17
With:
Cloud Rat
Moloch
Closet Witch

Thou
07/05/17
With:
Cloud Rat
False
Moloch
Without


A Giant Dog
07/08/17
With:
Easy Fruit

Big Thief
07/11/17
With:
Twain

Mitski
07/17/17
With:
Half Waif



Charley Crockett
Wed, April 5, Doors: 9:30 pm - Show: 10:00 pm - 21+ - $8
Artist Website
The Vaudeville Mews presents...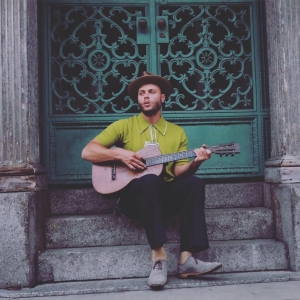 Charley Crockett, a true descendant of Davy Crockett, was born in a poor town in deep South Texas. His early years were spent between Texas and Louisiana, raised by a blues singing single mother in Dallas, and an uncle who introduced him to the big brass sound of the French Quarter in New Orleans where he would later learn how to play guitar as a street performer. In 2009, Crockett showed up in New York City, where he made a living captivating subway car audiences for several years before being discovered and offered a record deal as part of the street group "Trainrobbers." Deciding to take his chances in a rapidly changing music industry, Charley declined the offer and headed west to California instead. Of mixed Jewish/Cajun/Creole dissent, he has a unique sound blending a rich and diverse heritage of both new and traditional music. Crockett has been compared to many artists from Bill Withers and Jerry Lee Lewis to Dr. John and Citizen Cope. Elusive, rebellious and self taught, Crockett is a true street made original from earlier times.
With:
Luke Fox
---
&copy 2017 Vaudeville Mews