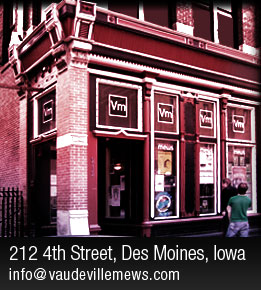 The Huntress and Holder of Hands
09/26/17
With:
Liz Eisenberg

Ash Wednesday
09/29/17
With:
B. Well
The Feel Right
Ontario Phoenix

Palehound
10/02/17
With:
Thunder Dreamer
Good Morning Midnight

Battalion of Saints
10/07/17
With:
The Cryptics
Traffic Death
No Skin
Broken Ones

mewithoutYou
10/08/17
With:
Pianos Become The Teeth

Dalek
10/18/17
With:
Street Sects
Underwater Escape From the Black Hole

Thee Commons
10/19/17
With:
The Vahnevants

Bob Log III
10/22/17
With:
CR Dicks
Goldblums
Greg Wheeler and The Polygamist Mall Cops
Eric Kennedy

David Ramirez
10/23/17
With:
Molly Parden

Cults
10/26/17
With:
Cullen Omori
Hideout

Selector Dub Narcotic
10/28/17
With:
Ramona and the Sometimes
Karen Meat

Har Mar Superstar
10/28/17
With:
High Up

Buzzov-en
11/02/17
With:
Earthride



Jessica Lea Mayfield
11/15/17
With:
Blank Range

Carti Bankx
11/22/17
With:
Ted Park
Wave Chapelle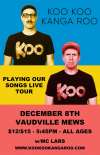 Koo Koo Kanga Roo
12/08/17
With:
MC Lars

Charley Crockett
Wed, April 5, Doors: 9:30 pm - Show: 10:00 pm - 21+ - $8
Artist Website
The Vaudeville Mews presents...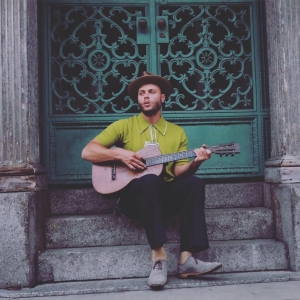 Charley Crockett, a true descendant of Davy Crockett, was born in a poor town in deep South Texas. His early years were spent between Texas and Louisiana, raised by a blues singing single mother in Dallas, and an uncle who introduced him to the big brass sound of the French Quarter in New Orleans where he would later learn how to play guitar as a street performer. In 2009, Crockett showed up in New York City, where he made a living captivating subway car audiences for several years before being discovered and offered a record deal as part of the street group "Trainrobbers." Deciding to take his chances in a rapidly changing music industry, Charley declined the offer and headed west to California instead. Of mixed Jewish/Cajun/Creole dissent, he has a unique sound blending a rich and diverse heritage of both new and traditional music. Crockett has been compared to many artists from Bill Withers and Jerry Lee Lewis to Dr. John and Citizen Cope. Elusive, rebellious and self taught, Crockett is a true street made original from earlier times.
With:
Luke Fox
---
&copy 2017 Vaudeville Mews