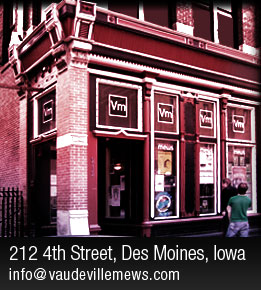 The Frights
08/02/17
With:
King Shelter
On Drugs
Land of Blood and Sunshine

Psychic Temple
08/09/17
With:
Karen Meat



Ghost Bath
08/18/17
With:
Idolist


Emma Ruth Rundle
08/30/17
With:
Jaye Jayle

Gloom Balloon (record release party)
09/01/17
With:
Glitter Density
Derek Muse Lambert

Gloom Balloon (record release party)
09/01/17
With:
Foxholes
Dustin Smith

Street Heat
09/03/17
With:
Plack Blague
Gosh
Younger
City Counselor
Hot Tang
Conny Franko
Odd Pets
Pizza Babe

Lich King
09/11/17
With:
Against The Grain
Hidden Intent

Cherry Glazerr
09/13/17
With:
Winter



Black Joe Lewis & The Honeybears
09/22/17


Thee Commons
10/19/17
With:
The Vahnevants

Selector Dub Narcotic
10/28/17
With:
Ramona and the Sometimes
Karen Meat

Charley Crockett
Wed, April 5, Doors: 9:30 pm - Show: 10:00 pm - 21+ - $8
Artist Website
The Vaudeville Mews presents...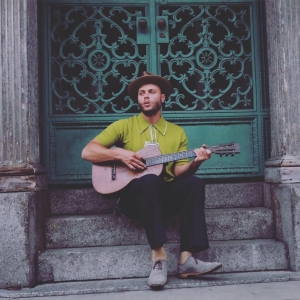 Charley Crockett, a true descendant of Davy Crockett, was born in a poor town in deep South Texas. His early years were spent between Texas and Louisiana, raised by a blues singing single mother in Dallas, and an uncle who introduced him to the big brass sound of the French Quarter in New Orleans where he would later learn how to play guitar as a street performer. In 2009, Crockett showed up in New York City, where he made a living captivating subway car audiences for several years before being discovered and offered a record deal as part of the street group "Trainrobbers." Deciding to take his chances in a rapidly changing music industry, Charley declined the offer and headed west to California instead. Of mixed Jewish/Cajun/Creole dissent, he has a unique sound blending a rich and diverse heritage of both new and traditional music. Crockett has been compared to many artists from Bill Withers and Jerry Lee Lewis to Dr. John and Citizen Cope. Elusive, rebellious and self taught, Crockett is a true street made original from earlier times.
With:
Luke Fox
---
&copy 2017 Vaudeville Mews