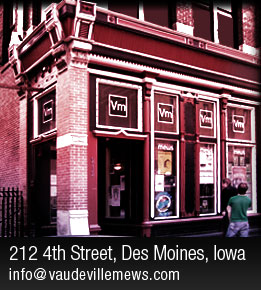 EXMORTUS
04/17/14
With:
Druids
Fetal Pig

Marc Rizzo Band
04/18/14
With:
Navene-k
Violent Fade
The Fallen Truth
Underdog Story

Tele Novella
04/26/14
With:
Canby
Ramona Muse

Super Happy Funtime Burlesque
05/01/14


Louis Logic
05/04/14
With:
Coolzey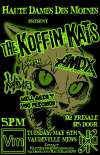 The Koffin Kats
05/06/14
With:
American Dischord
Well Aren't You Precious
Viva Montesa

Dead Winter Carpenters
05/10/14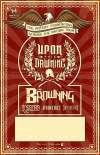 Upon This Dawning
05/11/14
With:
The Browning
Adestria
Phinehas
Dayseeker
Switchblade Saturdays
Intentions

Kyle Kinane
05/12/14
With:
Dave Ross

The River Monks (record release)
05/16/14
With:
Dylan Sires and Neighbors
GoodcaT

The River Monks (record release)
05/16/14
With:
Land of Blood and Sunshine
Har-di-Har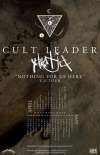 Cult Leader
05/24/14
With:
Omens

Electric Six
06/07/14
With:
Yip Deceiver
Volcano Boys

The Menzingers
06/08/14
With:
Lemuria
PUP
Cayetana


The Courtneys
06/14/14
With:
Karen Meat & The Players
Easy Fruit
The French Dials



Blackbird Blackbird
07/09/14



DMMC 101
Wed, April 16, Doors: 5:00 pm - Show: 5:45 pm - All Ages - $0
Artist Website
Des Moines Music Coalition presents...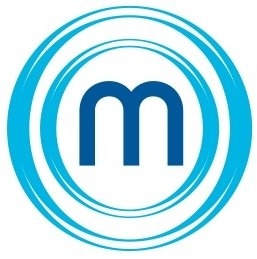 Do you just want to know more about the Des Moines Music Coalition? Do you have a stake in the local music scene and want to voice your opinion or bring a specific issue to the attention of the DMMC? Do you think you want to get involved but want to meet some other people first and get a feel for how the DMMC works? If you answered yes to any of these questions, consider joining us at our next DMMC 101 meeting! The plan for this DMMC 101: -Brief DMMC Orientation and Update -Music Townhall Discussion: What do you want to see at Music University this year? -Local musician introductions (Interested in introducing yourself to our music community or sharing what new projects you are working on? Email us to sign up for a 3-5 minute spot: info@desmoinesmc.com) -Meet like-minded individuals -Local music on the stereo! -Music from Des Moines band Foxholes: https://www.facebook.com/foxholesdsm All currently active volunteers, Des Moines musicians, music lovers, and community-minded individuals are encouraged to attend! Learn more at desmoinesmc.com.
---
EXMORTUS
Thu, April 17, Doors: 5:30 pm - Show: 6:00 pm - All Ages - $7
Artist Website
The Vaudeville Mews presents...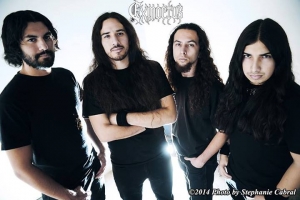 EXMORTUS are an entity amongst themselves and their music, both complex and thoroughly hook-laden, refuses to lend itself to easy categorization. From the technical death-thrash riffage and surgically precise drumming to their neo-classical, twin virtuoso lead guitar attack, fans of death metal, thrash, prog metal, traditional heavy metal and all true metal sub-genres alike enjoy having their craniums crushed by the fury of EXMORTUS.
With:
Druids
Fetal Pig
---
Marc Rizzo Band
Fri, April 18, Doors: 5:00 pm - Show: 5:00 pm - All Ages - $13
Metro Concerts Live presents...
At 27, Marc Rizzo was already a household name among metal fans before finishing "Colossal Myopia", his first solo record. A shredder's shredder, Marc was a founding member of the immensely successful metal act "Ill Nino" with whom he recorded and toured. After leaving Ill Nino, he joined Soulfly in 2003 and played guitar on their fourth record "Prophecy" and every release since then. Rizzo also recorded and toured with Cavalera Conspiracy (a reunion of Sepultura's Max & Igor Cavalera) and launched his own Death Metal project, INPSYCHOBLEEDIA. Marc Rizzo is one of the new breed of young guitarists in contemporary bands who has stepped out recently with solo projects that reveal a phenomenal command of the guitar. His latest solo record, "LEGIONNAIRE" reveals Rizzo to be a master musician with deep musical roots in metal, classical and flamenco guitar and is a much needed breath of fresh air to the instrumental rock genre.
With:
Navene-kViolent FadeThe Fallen TruthUnderdog Story
Buy tickets online!
---
Lee Bains III & The Glory Fires
Fri, April 18, Doors: 9:30 pm - Show: 10:00 pm - 21+ - $8
Artist Website
The Vaudeville Mews presents...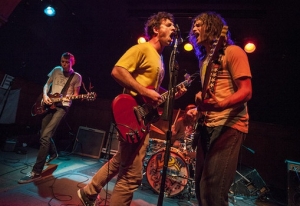 Hailing from Birmingham, Alabama, Lee Bains III makes music for the foundry worker that writes fiction in his spare time and the college english professor that changes her own oil. The Glory Fires are too loud for Texas and no strangers to Norway; well-mannered Southern punks you would feel comfortable giving the keys to your empty house. It's no surprise that renowned rock'n'roll outsider Tim Kerr has taken them under his wing. Together they've forged a sound that blends the swampiest of Southern grooves with a rust-belt snarl that will leave fans of the Bob Seger System in a cold sweat. The Glory Fires have taken their caterwauling live show around the clubs, basements and theatres of the United States and Europe, raging around Lee's literary, personal, politically charged lyrics - bringing to mind Ronnie Van Zant under the tutelage of Noam Chomsky, or Lee Ving on a Cornel West kick. Their debut LP There Is a Bomb in Gilead was released in 2012 on Alive Natural-Sound Records, and their Sub Pop debut will appear in 2014.
With:
Pageant
Karen Meat & The Players
---
MemCave
Sat, April 19, Doors: 8:30 pm - Show: 9:00 pm - 21+ - $5
Artist Website
The Vaudeville Mews presents...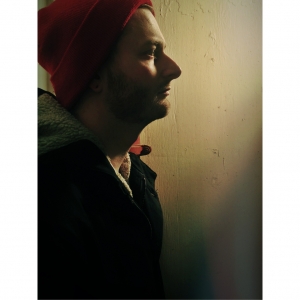 In just under two years' time (soon to be) Kansas City based producer and DJ Keith Rich, otherwise known as MemCave, has taken his lifelong passion for electronic music and focused it into an ethereal ray of optimistic grooves and blistering beats. Perhaps recognized best for his ongoing stint as drummer for Des Moines mainstay Druids, it should come as no surprise that over the course of three releases MemCave has settled into a world of haunting imagery, cone-thumping dance passages and wildly esoteric samples. With a clear penchant for the cinematic, MemCave references a nightmarish jungle setting as the backdrop for his latest offering; and while it's certainly an apt vivification, the record is so much more. Replete with undulating basslines and swathed in off-kilter piano, MemCave's latest effort, 'Color Fire', was meticulously crafted during witching hours and is a moody collection that plays like a synth-washed Vangelis record taking a midnight stroll with the sort of driving percussion that would make Larry Heard blush. In celebration of the release, a 'Color Fire' CD will be included with the price of admission. The night will begin with a listening of the EP and will close out with DJ sets from DJ John Solarz, White Flashes and MemCave.
With:
DJ John SolarzWhite FlashesEnd The Wrld/Tires
---
Kill Lincoln
Mon, April 21, Doors: 5:00 pm - Show: 5:45 pm - All Ages - $5
Artist Website
The Vaudeville Mews presents...
Following in the footsteps of bands like Less Than Jake, The Suicide Machines, and We Are The Union, Washington DC's Kill Lincoln blends no-bullshit ska-punk with addictive rock anthems, throwing in the energy of a basement hardcore show for good measure. Their recklessly fun punk ethics collide with quality musicianship, sounding like the bastard son of Kid Dynamite and Streetlight Manifesto. If you're not circle-pitting then you're probably screaming along, and humming the horn lines while you're nursing your hangover the next day. Mixing in elements of hardcore, skate punk, and pop punk, there's something for everyone…as long as everyone likes it fast and fun.
With:
Display CaseLake of Fat KidsGrandchamp
---
&copy 2014 Vaudeville Mews