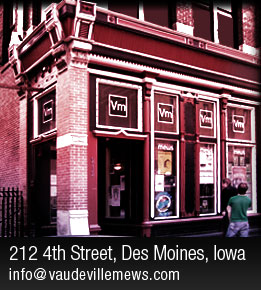 Colter Wall SOLD OUT
03/23/18
With:
Josh Morningstar

Druids 10 year Anniversary Show
03/24/18
With:
The Gorge
Traffic Death
Let It Breathe
Cantharone
Son of the Morning

Clownvis Presley
03/31/18
With:
Bradley Unit
Toll McGrane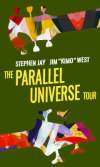 Stephen Jay and Jim "Kimo" West
04/01/18
With:
Stephen Jay
Jim "Kimo" West

Ed Schrader's Music Beat
04/06/18
With:
Goldblums
Greg Wheeler and the Polygamist Mall Cops

J.D. Wilkes
04/12/18
With:
Eric Kennedy

Chastity Belt
04/14/18
With:
Lala Lala

Delvon Lamarr Organ Trio
04/15/18
Tires (ep release party)
04/20/18
With:
Blood Spell (ep release)
Yetta
Jinnouchi Power

Dan Tedesco & Friends Birthday Jam
04/21/18
With:
The Host Country
Josh Parks Davis
Patresa Hartman
Dan Trilk

Unwed Sailor
04/27/18
With:
Early Day Miners
The Autumn Project
Canby (solo)


P.O.S
05/10/18
With:
DJ Rowsheen
Serengeti

The 4onthefloor
05/12/18
With:
Danny Wolf
The Haunted Hallows


Slim Cessna's Auto Club
08/27/18
With:
Matthew James & the Rust Belt Union

Willy Porter & Carmen Nickerson
Fri, November 17, Doors: 6:00 pm - Show: 7:00 pm - All Ages - $25
Artist Website
The Vaudeville Mews presents...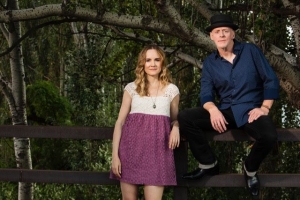 Midwest artists Willy Porter and Carmen Nickerson are an exciting addition to the indie-duo scene. With their liquid harmonies and unassailable, playful performance chemistry, these two solo artists have joined their unique talents to create the unforgettable sound of Porter Nickerson. Porter has been turning first time listeners into die-hard fans for more than two decades. His blistering guitar playing and rich songwriting provides the perfect architecture to support Nickerson's lush vocals, complimenting and elevating Porter's songs to make them feel both fresh and timeless. The pair first collaborated on the 2013 EP Cheeseburgers and Gasoline and again on Porter's 2015 record Human Kindness. In 2016 the duo performed as the featured musical guests on NPR's A Prairie Home Companion.
Buy tickets online!
---
&copy 2018 Vaudeville Mews