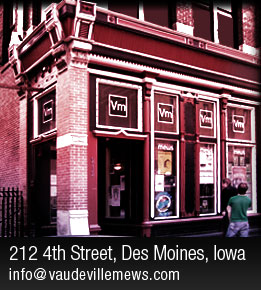 The Frights
08/02/17
With:
King Shelter
On Drugs
Land of Blood and Sunshine

Psychic Temple
08/09/17
With:
Karen Meat



Ghost Bath
08/18/17
With:
Idolist


Emma Ruth Rundle
08/30/17
With:
Jaye Jayle

Gloom Balloon (record release party)
09/01/17
With:
Glitter Density
Derek Muse Lambert

Gloom Balloon (record release party)
09/01/17
With:
Foxholes
Dustin Smith

Street Heat
09/03/17
With:
Plack Blague
Gosh
Younger
City Counselor
Hot Tang
Conny Franko
Odd Pets
Pizza Babe

Lich King
09/11/17
With:
Against The Grain
Hidden Intent

Cherry Glazerr
09/13/17
With:
Winter



Black Joe Lewis & The Honeybears
09/22/17


Thee Commons
10/19/17
With:
The Vahnevants

Selector Dub Narcotic
10/28/17
With:
Ramona and the Sometimes
Karen Meat

Twinsmith
Sat, April 22, Doors: 5:30 pm - Show: 6:00 pm - All Ages - $7
Artist Website
The Vaudeville Mews presents...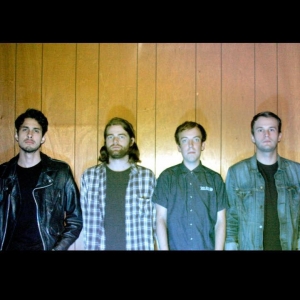 Alligator Years expands upon the charming surfy haze of Twinsmith's 2013 eponymous album and "Honestly" single, with the band pushing themselves musically while moving toward a more dynamic pop sound. Each diverse track is imbued with an individual voice and style, and ranges from propulsive, melodic rock ("Seventeen") to buoyantly playful pop ("Alligator Years") from soaring, sing-along retro pop ("Is It Me") to sumptuous, evocative new wave ("Constant Love"); from shimmery, summery pop ("Said and Done", "Haunts") to moody, slowburning ballads ("Dust", "Carry On"). There's a youthful sense of longing and exploration that permeates the album, which reflects on the highs and lows, advantages and disadvantages, hopes and fears of 20-something life with crafty, unassuming depth. Not just any band can examine anxiety, uncertainty, and commitment through tales of homicidal girlfriends and zombie apocalypses with such aplomb.
With:
Sires
---
&copy 2017 Vaudeville Mews