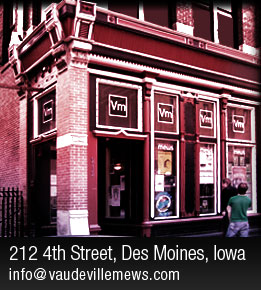 Colter Wall SOLD OUT
03/23/18
With:
Josh Morningstar

Druids 10 year Anniversary Show
03/24/18
With:
The Gorge
Traffic Death
Let It Breathe
Cantharone
Son of the Morning

Clownvis Presley
03/31/18
With:
Bradley Unit
Toll McGrane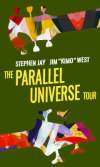 Stephen Jay and Jim "Kimo" West
04/01/18
With:
Stephen Jay
Jim "Kimo" West

Ed Schrader's Music Beat
04/06/18
With:
Goldblums
Greg Wheeler and the Polygamist Mall Cops

J.D. Wilkes
04/12/18
With:
Eric Kennedy

Chastity Belt
04/14/18
With:
Lala Lala

Delvon Lamarr Organ Trio
04/15/18
Tires (ep release party)
04/20/18
With:
Blood Spell (ep release)
Yetta
Jinnouchi Power

Dan Tedesco & Friends Birthday Jam
04/21/18
With:
The Host Country
Josh Parks Davis
Patresa Hartman
Dan Trilk

Unwed Sailor
04/27/18
With:
Early Day Miners
The Autumn Project
Canby (solo)


P.O.S
05/10/18
With:
DJ Rowsheen
Serengeti

The 4onthefloor
05/12/18
With:
Danny Wolf
The Haunted Hallows


Slim Cessna's Auto Club
08/27/18
With:
Matthew James & the Rust Belt Union

You Bred Raptors?
The Vaudeville Mews presents...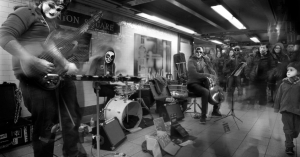 We are a three piece instrumental busking band out of New York City. Our songs are crafted with 8-string bass, cello, drums and two glockenspiels. The compositions have a heavy, post-rock, experimental, film score-like sound. Through tireless performance in the NYC subways with the Music Under New York program (MUNY), we are dedicated to reaching every demographic possible. Because the majority of our CDs are sold in the subway, our music is all over the globe and we have dedicated fans in dozens of countries. In some of the locations we play, hundreds of thousands of people will pass through the turnstiles every hour. As a band, we have played over 350 shows in the subway alone.
With:
Tree Branch Twig
---
&copy 2018 Vaudeville Mews