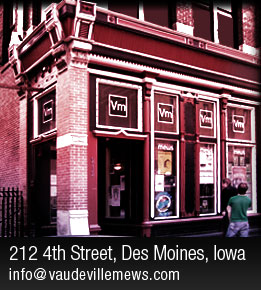 Carti Bankx
11/22/17
With:
Ted Park
Wave Chapelle

Crowbar
11/26/17
With:
Tombs
Incite
Tricounty Terror
Absolute Power
Grossfacekilla

Hockey Dad
11/27/17
With:
Contakta
The Host Country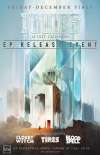 Druids EP Release Party
12/01/17
With:
Tires
Closet Witch
Blood Spell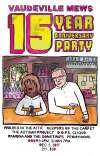 Vm 15 year Anniversary Party!
12/02/17
With:
Keepers of the Carpet
Wolves in the Attic
The Autumn Project
D.O.P.E. Clique
Ramona and the Sometimes
Pennyhawk

Juanita Stein
12/04/17
With:
Squirrel Flower

Healing Together: A Fundraiser
12/06/17
With:
Glitter Density
Annalibera (solo)
Collidescope
Maddie Johnson (poet)

Exhumed
12/07/17
With:
Arkaik
Traffic Death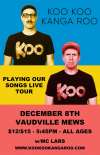 Koo Koo Kanga Roo
12/08/17
With:
MC Lars

Brilliant Crafts and Wares Fair 5
12/10/17

Hugh Masterson
12/11/17
With:
Dustin Smith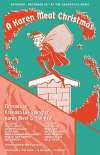 A Karen Meat Christmas
12/16/17
With:
Brendan Lee Spengler
Extravision

Winterland's New Years Eve Celebration
12/31/17
With:
Pale Blue Erf

Mammoth Grinder
02/22/18
With:
Idolist
Blood Spell

You Bred Raptors?
The Vaudeville Mews presents...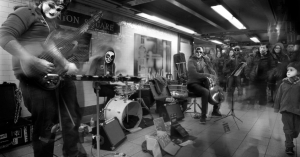 We are a three piece instrumental busking band out of New York City. Our songs are crafted with 8-string bass, cello, drums and two glockenspiels. The compositions have a heavy, post-rock, experimental, film score-like sound. Through tireless performance in the NYC subways with the Music Under New York program (MUNY), we are dedicated to reaching every demographic possible. Because the majority of our CDs are sold in the subway, our music is all over the globe and we have dedicated fans in dozens of countries. In some of the locations we play, hundreds of thousands of people will pass through the turnstiles every hour. As a band, we have played over 350 shows in the subway alone.
With:
Tree Branch Twig
---
&copy 2017 Vaudeville Mews