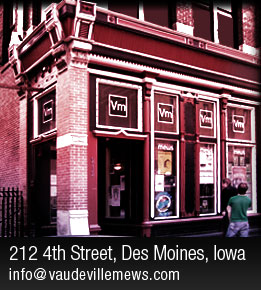 Cults
10/26/17
With:
Cullen Omori
Hideout

Selector Dub Narcotic
10/28/17
With:
Ramona and the Sometimes
Karen Meat

Har Mar Superstar
10/28/17
With:
Plume Varia

Buzzov-en
11/02/17
With:
Earthride

Trevor Sensor canceled
11/03/17
With:
Poolboy

Marc Broussard
11/04/17
With:
Jamie Kent

Anarbor
11/14/17
With:
Sundressed

Jessica Lea Mayfield
11/15/17
With:
Blank Range

Willy Porter & Carmen Nickerson
11/17/17

Carti Bankx
11/22/17
With:
Ted Park
Wave Chapelle

Crowbar
11/26/17
With:
Tombs
Incite
Tricounty Terror
Absolute Power
Grossfacekilla

Hockey Dad
11/27/17
With:
Contakta
The Host Country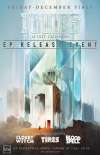 Druids EP Release Party
12/01/17
With:
Tires
Closet Witch
Blood Spell
Vm 15 year Anniversary Party!
12/02/17
With:
Wolves in the Attic
Keepers of the Carpet
The Autumn Project
D.O.P.E. Clique
Ramona and the Sometimes
Pennyhawk

Exhumed
12/07/17
With:
Arkaik
Traffic Death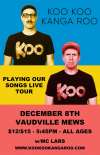 Koo Koo Kanga Roo
12/08/17
With:
MC Lars

Winterland's New Years Eve Celebration
12/31/17
With:
Pale Blue Erf

Thee Commons
Thu, October 19, Doors: 6:00 pm - Show: 6:30 pm - All Ages - $7
Artist Website
The Vaudeville Mews presents...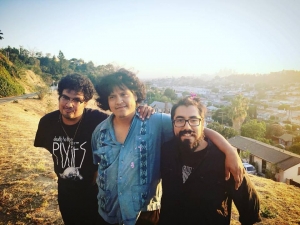 Since banding together in 2012, psychedelic cumbia-punk trio Thee Commons have made waves in and around their hometown of East LA. Featuring los hermanos Pacheco and one of several lively session bassists, these romp 'n' rollers have managed not only to marry two unlikely genres -- world's apart -- in perfect pastiche harmony but have also compiled a prolific catalogue of music to which they toured through the United States in an extensive 32 days, 35 shows tour in the Summer of 2016. Named #15 on LA Weekly's "LA's 20 Best Live Shows of 2016" outranking the likes of ELO, Bruce Springsteen and The Who, Thee Commons have created a buzz with their vivacious performances. Chris Ziegler founder of LA Record wrote about Thee Commons, "Live, they're fearless, confident and ready to go off-script at a moment's inspiration. It's wild stuff, just as it absolutely should be." To which Chris Kissel of LA Weekly further comments, "If Thee Commons aren't the best live band in Los Angeles, they're damn near the top."
With:
The Vahnevants
Buy tickets online!
---
&copy 2017 Vaudeville Mews