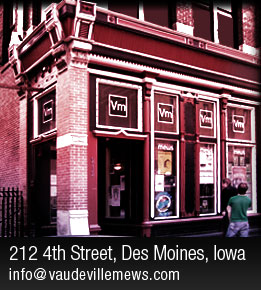 Carti Bankx
11/22/17
With:
Ted Park
Wave Chapelle

Crowbar
11/26/17
With:
Tombs
Incite
Tricounty Terror
Absolute Power
Grossfacekilla

Hockey Dad
11/27/17
With:
Contakta
The Host Country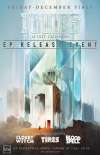 Druids EP Release Party
12/01/17
With:
Tires
Closet Witch
Blood Spell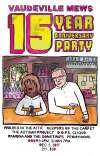 Vm 15 year Anniversary Party!
12/02/17
With:
Keepers of the Carpet
Wolves in the Attic
The Autumn Project
D.O.P.E. Clique
Ramona and the Sometimes
Pennyhawk

Juanita Stein
12/04/17
With:
Squirrel Flower

Healing Together: A Fundraiser
12/06/17
With:
Glitter Density
Annalibera (solo)
Collidescope
Maddie Johnson (poet)

Exhumed
12/07/17
With:
Arkaik
Traffic Death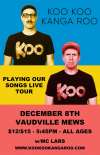 Koo Koo Kanga Roo
12/08/17
With:
MC Lars

Brilliant Crafts and Wares Fair 5
12/10/17

Hugh Masterson
12/11/17
With:
Dustin Smith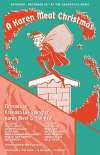 A Karen Meat Christmas
12/16/17
With:
Brendan Lee Spengler
Extravision

Winterland's New Years Eve Celebration
12/31/17
With:
Pale Blue Erf

Mammoth Grinder
02/22/18
With:
Idolist
Blood Spell

The Lone Canary
Tue, August 15, Doors: 8:30 pm - Show: 9:00 pm - 21+ - $5
Artist Website
The Vaudeville Mews presents...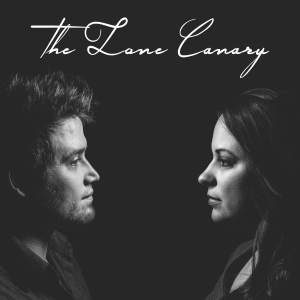 The Lone Canary is a Folk/Americana duo comprised of Rockford, IL musicians Jesse Fox and Heather Camacho. They have an acoustic, rootsy sound echoing the styles of legendary folk artists. Heather and Jesse grew up as childhood friends, living just a couple blocks from each other. They attended the same high school and church, where they played music together into their young adult years. Jesse, a solo artist since 2008, and Heather, who occasionally played and sang with him, officially joined forces in June of 2014 to form The Lone Canary. In the latter half of 2014, they embarked to create their first album together. After 7 months of the recording/producing process, they independently released their debut album in June of 2015. This duo's perfectly matched voices showcase their haunting vocals, singing songs of love and loss, resulting in a well-honed Folk/Americana masterpiece that will woo your music loving soul.
With:
Courtney Krause
Wren Fione
---
&copy 2017 Vaudeville Mews