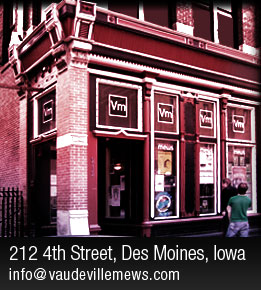 The Frights
08/02/17
With:
King Shelter
On Drugs
Land of Blood and Sunshine

Psychic Temple
08/09/17
With:
Karen Meat



Ghost Bath
08/18/17
With:
Idolist


Emma Ruth Rundle
08/30/17
With:
Jaye Jayle

Gloom Balloon (record release party)
09/01/17
With:
Glitter Density
Derek Muse Lambert

Gloom Balloon (record release party)
09/01/17
With:
Foxholes
Dustin Smith

Street Heat
09/03/17
With:
Plack Blague
Gosh
Younger
City Counselor
Hot Tang
Conny Franko
Odd Pets
Pizza Babe

Lich King
09/11/17
With:
Against The Grain
Hidden Intent

Cherry Glazerr
09/13/17
With:
Winter



Black Joe Lewis & The Honeybears
09/22/17


Thee Commons
10/19/17
With:
The Vahnevants

Selector Dub Narcotic
10/28/17
With:
Ramona and the Sometimes
Karen Meat

The Cerny Brothers
Thu, May 4, Doors: 9:30 pm - Show: 10:00 pm - 21+ - $10
Artist Website
The Vaudeville Mews presents...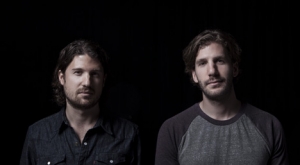 A weekend boating trip on the Mississippi River was where young brothers Robert and Scott first decided they wanted to put together a band. Robert would sing and Scott would play guitar, even though at the time Robert had never sung in his life, Scott had never touched a guitar, and both of them were almost never prepared for their piano lessons that their mom forced them to take. Instead of practicing what they were supposed to they wrote their own pieces and recorded them with a small cassette recorder, selling them at their high school for five dollars.
With:
Kevin Lindgren
Buy tickets online!
---
&copy 2017 Vaudeville Mews