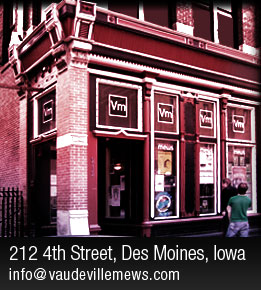 Unwed Sailor
04/27/18
With:
Early Day Miners
The Autumn Project
Canby (solo)

McKinley Dixon
04/29/18
With:
Johnny Marz

Kitten Forever
05/04/18
With:
Royal Brat
Goldblums
Quick Piss

Once & Future Band
05/04/18
With:
Sires
The Riff Raff


P.O.S
05/10/18
With:
DJ Rowsheen
Serengeti


Smoke DZA
05/26/18
With:
Bodega Bamz
Jayy Grams


Honeycreeper (ep release party)
06/02/18
With:
Lipstick Homicide
Ramona and the Sometimes
Greg Wheeler and The Polygamist Mall Cops


Snail Mail
06/18/18
With:
Bonny Doon
Anna Burch

The 4onthefloor
06/23/18
With:
Danny Wolf
The Haunted Hallows

David Ramirez : The Bootleg Tour (live album recording)
06/24/18
With:
Matthew Wright

The Posies
06/25/18
With:
Terra Lightfoot

Electric Six
07/11/18
With:
Mark Mallman
Easy Fruit

Slim Cessna's Auto Club
08/27/18
With:
Matthew James & the Rust Belt Union

Michael Leonard Witham
Sat, April 28, Doors: 9:30 pm - Show: 10:00 pm - 21+ - $5
Artist Website
The Vaudeville Mews presents...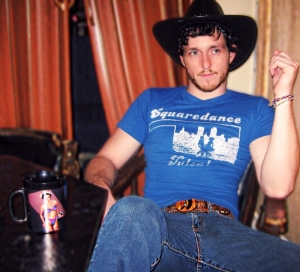 Like a story from the book of Half Japanese, Michael Leonard Witham began his life in music by finding a beaten up guitar in a dumpster one day not too long ago, and without any previous knowledge of how to play, he began to write songs, propelled solely upon a desire to make music. The production of A Scandal in the Violets is ragged yet warm and inviting like Bob Dylan's Blood on the Tracks. Witham has a wonderfully vulnerable voice, resembling artists like Feargal Sharkey or a slightly more stable Daniel Johnston. It creaks, cracks, shivers, and quivers, but it's not just endearing, it's downright addicting. I said he sounded more stable than Johnston, but only slightly, mind you. Paired with his voice, his lyrics are beautifully strange, and, on songs like "Oh the Evil!," verging on the schizophrenic. Like Johnston, he often writes of personal defects, and an overhanging evil in the embodiment of a vaguely intangible yet still physical entity.
With:
Bear Witness
Ryan O' Rien
Taylor King
---
&copy 2018 Vaudeville Mews