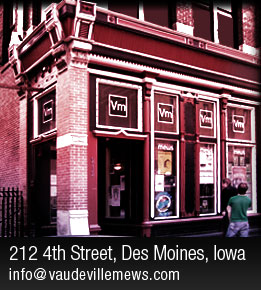 The Frights
08/02/17
With:
King Shelter
On Drugs
Land of Blood and Sunshine

Psychic Temple
08/09/17
With:
Karen Meat



Ghost Bath
08/18/17
With:
Idolist


Emma Ruth Rundle
08/30/17
With:
Jaye Jayle

Gloom Balloon (record release party)
09/01/17
With:
Glitter Density
Derek Muse Lambert

Gloom Balloon (record release party)
09/01/17
With:
Foxholes
Dustin Smith

Street Heat
09/03/17
With:
Plack Blague
Gosh
Younger
City Counselor
Hot Tang
Conny Franko
Odd Pets
Pizza Babe

Lich King
09/11/17
With:
Against The Grain
Hidden Intent

Cherry Glazerr
09/13/17
With:
Winter



Black Joe Lewis & The Honeybears
09/22/17


Thee Commons
10/19/17
With:
The Vahnevants

Selector Dub Narcotic
10/28/17
With:
Ramona and the Sometimes
Karen Meat

Taiwan Housing Project
Sun, July 23, Doors: 9:30 pm - Show: 10:00 pm - 21+ - $7
Artist Website
The Vaudeville Mews presents...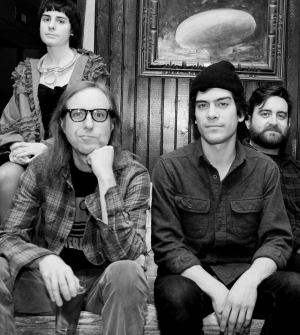 TAIWAN HOUSING PROJECT was formed by KILYNN LUNSFORD (Ex-LITTLE CLAW) who, onstage, performs like a reborn Little Richard. Fur clad, ax wielding, slashing, tearing, "flame on." MARK FEEHAN (ex-HARRY PUSSY) flanks the stage, picking and grinning like a loosed convict with a taste for vengeance. These two began the band as a experiment in perversity but it quickly transformed into a way of life, a hope bringer, a font of joy for them and their devotees. More members were added (Pat Ganley, Adam Cooper, Kevin Nickles, and Kevin Boyer of groups such as TYVEK, DAN MELCHOIR, WRITHING SQUARES, TICKLEY FEATHER, et al), shows were played, a 45 was released (on the excellent M'Lady's imprint) and now ….. a debut ALBUM on KILL ROCK STARS RECORDS, called "Veblen Death Mask."
With:
Quick Piss
---
&copy 2017 Vaudeville Mews