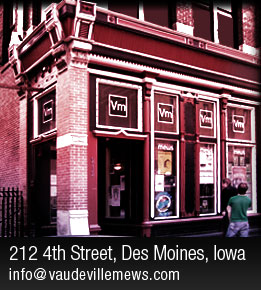 Unwed Sailor
04/27/18
With:
Early Day Miners
The Autumn Project
Canby (solo)

McKinley Dixon
04/29/18
With:
Johnny Marz

Kitten Forever
05/04/18
With:
Royal Brat
Goldblums
Quick Piss

Once & Future Band
05/04/18
With:
Sires
The Riff Raff


P.O.S
05/10/18
With:
DJ Rowsheen
Serengeti


Smoke DZA
05/26/18
With:
Bodega Bamz
Jayy Grams


Honeycreeper (ep release party)
06/02/18
With:
Lipstick Homicide
Ramona and the Sometimes
Greg Wheeler and The Polygamist Mall Cops


Snail Mail
06/18/18
With:
Bonny Doon
Anna Burch

The 4onthefloor
06/23/18
With:
Danny Wolf
The Haunted Hallows

David Ramirez : The Bootleg Tour (live album recording)
06/24/18
With:
Matthew Wright

The Posies
06/25/18
With:
Terra Lightfoot

Electric Six
07/11/18
With:
Mark Mallman
Easy Fruit

Slim Cessna's Auto Club
08/27/18
With:
Matthew James & the Rust Belt Union

Dylan Boyle
Tue, May 1, Doors: 5:30 pm - Show: 6:00 pm - All Ages - $5
Artist Website
The Vaudeville Mews presents...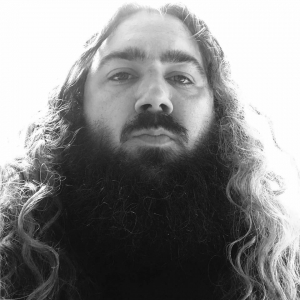 Drawing inspiration from early blues, surrealist film and existential philosophy, Dylan Boyle is a solo blues performer, studio guitarist, and video artist currently based in Seattle. Boyle has released three solo full-length albums, "648 19th St.", "N.F.7.D.", and "Radio," as well as the full-length "Too Lonesome to Cry," with Peace, Love and Stuff and "The Lake" as Electric Jury. Born and raised in Burlington, Iowa, Boyle stepped into music playing saxophone - which he was pretty terrible at - before starting to play guitar in middle school. Boyle played guitar in the Burlington High School Jazz Ensemble - which he was pretty terrible at - until moving to Ames, Iowa after graduation to pursue a degree and career in journalism - which he was pretty terrible at, but won a few student media awards for, which is more than he can say about his saxophone career.
With:
Strong Like Bear
---
&copy 2018 Vaudeville Mews