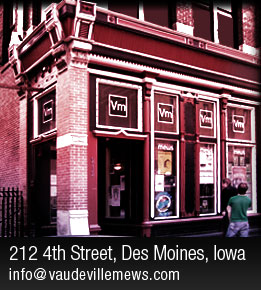 The Huntress and Holder of Hands
09/26/17
With:
Liz Eisenberg

Ash Wednesday
09/29/17
With:
B. Well
The Feel Right
Ontario Phoenix

Palehound
10/02/17
With:
Thunder Dreamer
Good Morning Midnight

Battalion of Saints
10/07/17
With:
The Cryptics
Traffic Death
No Skin
Broken Ones

mewithoutYou
10/08/17
With:
Pianos Become The Teeth

Dalek
10/18/17
With:
Street Sects
Underwater Escape From the Black Hole

Thee Commons
10/19/17
With:
The Vahnevants

Bob Log III
10/22/17
With:
CR Dicks
Goldblums
Greg Wheeler and The Polygamist Mall Cops
Eric Kennedy

David Ramirez
10/23/17
With:
Molly Parden

Cults
10/26/17
With:
Cullen Omori
Hideout

Selector Dub Narcotic
10/28/17
With:
Ramona and the Sometimes
Karen Meat

Har Mar Superstar
10/28/17
With:
High Up

Buzzov-en
11/02/17
With:
Earthride



Jessica Lea Mayfield
11/15/17
With:
Blank Range

Carti Bankx
11/22/17
With:
Ted Park
Wave Chapelle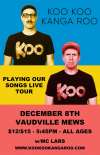 Koo Koo Kanga Roo
12/08/17
With:
MC Lars

Schwervon! (record release party)
Sat, September 2, Doors: 8:30 pm - Show: 9:00 pm - 21+ - $5
Artist Website
The Vaudeville Mews presents...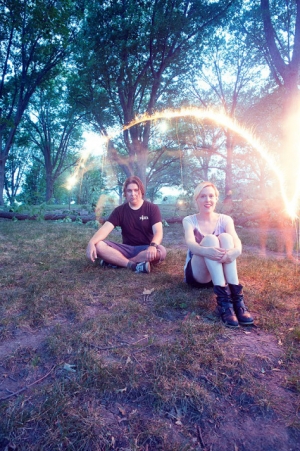 Schwervon! is a two piece American band born on the Lower East Side of New York City. Nan Turner (Nan & The One Night Stands) plays drums. Matthew Roth (Major Matt Mason USA) plays guitar. They both sing. Their band name is taken from the warped abbreviation of an urban slang, meaning: "to do something well in one's own way or in a unique manner, usually involving members of the opposite sex." Schwervon! have been described as Antifolk, Minimalist Rock, Noise Pop, DIY, and even 90's Indie Revivalist. Their longish career spans five albums and three seven inches. Schwervon! are a perpetual experiment between a drumset, a guitar, a couple and a song. But a particular reaction to their music has remained consistent, as David Gedge of The Wedding Present so eloquently put it: "I'm not sure how just two people manage to make such a big sound!"
With:
Greg Wheeler and The Polygamist Mall Cops
Easy Fruit
The Sleepover
---
&copy 2017 Vaudeville Mews