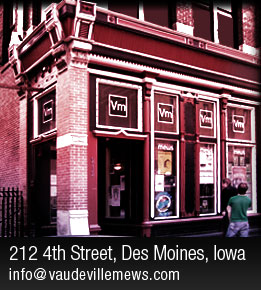 Carti Bankx
11/22/17
With:
Ted Park
Wave Chapelle

Crowbar
11/26/17
With:
Tombs
Incite
Tricounty Terror
Absolute Power
Grossfacekilla

Hockey Dad
11/27/17
With:
Contakta
The Host Country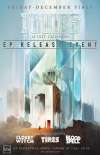 Druids EP Release Party
12/01/17
With:
Tires
Closet Witch
Blood Spell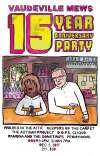 Vm 15 year Anniversary Party!
12/02/17
With:
Keepers of the Carpet
Wolves in the Attic
The Autumn Project
D.O.P.E. Clique
Ramona and the Sometimes
Pennyhawk

Juanita Stein
12/04/17
With:
Squirrel Flower

Healing Together: A Fundraiser
12/06/17
With:
Glitter Density
Annalibera (solo)
Collidescope
Maddie Johnson (poet)

Exhumed
12/07/17
With:
Arkaik
Traffic Death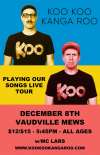 Koo Koo Kanga Roo
12/08/17
With:
MC Lars

Brilliant Crafts and Wares Fair 5
12/10/17

Hugh Masterson
12/11/17
With:
Dustin Smith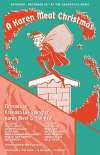 A Karen Meat Christmas
12/16/17
With:
Brendan Lee Spengler
Extravision

Winterland's New Years Eve Celebration
12/31/17
With:
Pale Blue Erf

Mammoth Grinder
02/22/18
With:
Idolist
Blood Spell

Satsang
Thu, March 23, Doors: 5:00 pm - Show: 5:15 pm - All Ages - $10
Artist Website
The Vaudeville Mews presents...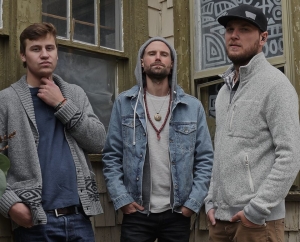 Satsang is a Conscious Music Collective based in the heart of the Rocky Mountains. Creating a unique blend of Soul, Folk-Rock and Hip-Hop, Satsang delivers lyrics that come from and are rooted in change, growth, awareness, and imperfection. The live show is everything that the band name suggests: a gathering of people to assimilate and share their truths. The rhythms put forth by the band keep everyone on their feet, and the lyrics leave them craving active and positive change. Satsang has toured all over the country and has shared the stage with the likes of Steel Pulse, Nahko and Medicine for the People, Trevor Hall, Chris Berry, Mike Love, Jon Wayne and the Pain, Tubby Love and many many more.
With:
Some Friends
Buy tickets online!
---
&copy 2017 Vaudeville Mews