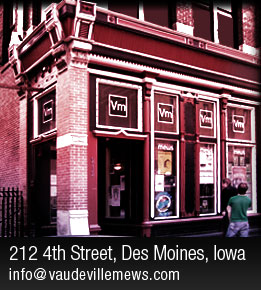 The Frights
08/02/17
With:
King Shelter
On Drugs
Land of Blood and Sunshine

Psychic Temple
08/09/17
With:
Karen Meat



Ghost Bath
08/18/17
With:
Idolist


Emma Ruth Rundle
08/30/17
With:
Jaye Jayle

Gloom Balloon (record release party)
09/01/17
With:
Glitter Density
Derek Muse Lambert

Gloom Balloon (record release party)
09/01/17
With:
Foxholes
Dustin Smith

Street Heat
09/03/17
With:
Plack Blague
Gosh
Younger
City Counselor
Hot Tang
Conny Franko
Odd Pets
Pizza Babe

Lich King
09/11/17
With:
Against The Grain
Hidden Intent

Cherry Glazerr
09/13/17
With:
Winter



Black Joe Lewis & The Honeybears
09/22/17


Thee Commons
10/19/17
With:
The Vahnevants

Selector Dub Narcotic
10/28/17
With:
Ramona and the Sometimes
Karen Meat

Reality Something
The Vaudeville Mews presents...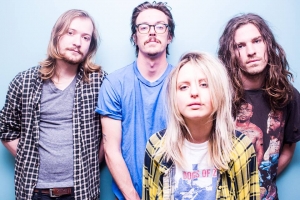 Reality Something is the joint effort of Elena Franklin, Kingsley Brock, Ethan Place and Bill Grasely, and is collectively based in Nashville, TN. Their self-titled EP, fronted entirely by Franklin and released in 2015, demonstrates a strong kinship to alternative rock, and the front women present therein. This is especially true lyrically; Franklin confesses and observes in diary-like fashion, as stark, honest and deliberate as the genre she typifies. Though new, the arcs here are clear and fully realized, the documentation relentless and explorative, with Franklin already prolific in her own manifestation of the DIY aesthetic. The additions of Brock-- who for his part as lead guitarist, leans toward the warmer, expressionistic nature of 70s rock-- and Place and Grasely (drums and bass, respectively), heavily significant in balancing and emphasizing their counterparts-- come together to culminate in an outfit both that is timely, nostalgic, and vital.
With:
Twins
Pets with Human Names
---
&copy 2017 Vaudeville Mews