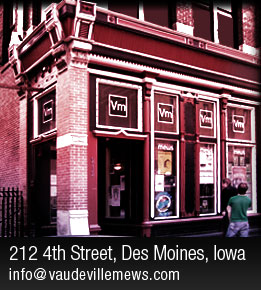 Crowbar
11/26/17
With:
Tombs
Incite
Tricounty Terror
Absolute Power
Grossfacekilla

Hockey Dad
11/27/17
With:
Contakta
The Host Country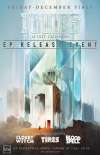 Druids EP Release Party
12/01/17
With:
Tires
Closet Witch
Blood Spell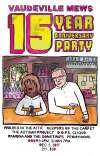 Vm 15 year Anniversary Party!
12/02/17
With:
Keepers of the Carpet
Wolves in the Attic
The Autumn Project
D.O.P.E. Clique
Ramona and the Sometimes
Pennyhawk

Juanita Stein
12/04/17
With:
Squirrel Flower

Healing Together: A Fundraiser
12/06/17
With:
Glitter Density
Annalibera (solo)
Collidescope
Maddie Johnson (poet)

Exhumed
12/07/17
With:
Arkaik
Traffic Death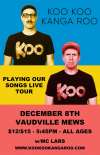 Koo Koo Kanga Roo
12/08/17
With:
MC Lars

Brilliant Crafts and Wares Fair 5
12/10/17

Hugh Masterson
12/11/17
With:
Dustin Smith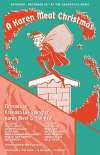 A Karen Meat Christmas
12/16/17
With:
Brendan Lee Spengler
Extravision

Winterland's New Years Eve Celebration
12/31/17
With:
Pale Blue Erf

Mammoth Grinder
02/22/18
With:
Idolist
Blood Spell

Reality Something
The Vaudeville Mews presents...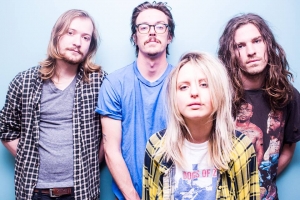 Reality Something is the joint effort of Elena Franklin, Kingsley Brock, Ethan Place and Bill Grasely, and is collectively based in Nashville, TN. Their self-titled EP, fronted entirely by Franklin and released in 2015, demonstrates a strong kinship to alternative rock, and the front women present therein. This is especially true lyrically; Franklin confesses and observes in diary-like fashion, as stark, honest and deliberate as the genre she typifies. Though new, the arcs here are clear and fully realized, the documentation relentless and explorative, with Franklin already prolific in her own manifestation of the DIY aesthetic. The additions of Brock-- who for his part as lead guitarist, leans toward the warmer, expressionistic nature of 70s rock-- and Place and Grasely (drums and bass, respectively), heavily significant in balancing and emphasizing their counterparts-- come together to culminate in an outfit both that is timely, nostalgic, and vital.
With:
Twins
Pets with Human Names
---
&copy 2017 Vaudeville Mews