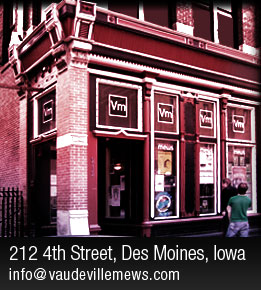 Colter Wall SOLD OUT
03/23/18
With:
Josh Morningstar

Druids 10 year Anniversary Show
03/24/18
With:
The Gorge
Traffic Death
Let It Breathe
Cantharone
Son of the Morning

Clownvis Presley
03/31/18
With:
Bradley Unit
Toll McGrane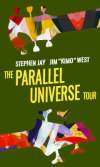 Stephen Jay and Jim "Kimo" West
04/01/18
With:
Stephen Jay
Jim "Kimo" West

Ed Schrader's Music Beat
04/06/18
With:
Goldblums
Greg Wheeler and the Polygamist Mall Cops

J.D. Wilkes
04/12/18
With:
Eric Kennedy

Chastity Belt
04/14/18
With:
Lala Lala

Delvon Lamarr Organ Trio
04/15/18
Tires (ep release party)
04/20/18
With:
Blood Spell (ep release)
Yetta
Jinnouchi Power

Dan Tedesco & Friends Birthday Jam
04/21/18
With:
The Host Country
Josh Parks Davis
Patresa Hartman
Dan Trilk

Unwed Sailor
04/27/18
With:
Early Day Miners
The Autumn Project
Canby (solo)


P.O.S
05/10/18
With:
DJ Rowsheen
Serengeti

The 4onthefloor
05/12/18
With:
Danny Wolf
The Haunted Hallows


Slim Cessna's Auto Club
08/27/18
With:
Matthew James & the Rust Belt Union

Reality Something
The Vaudeville Mews presents...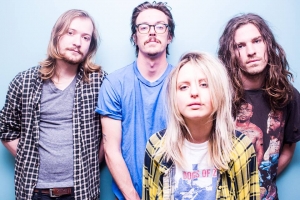 Reality Something is the joint effort of Elena Franklin, Kingsley Brock, Ethan Place and Bill Grasely, and is collectively based in Nashville, TN. Their self-titled EP, fronted entirely by Franklin and released in 2015, demonstrates a strong kinship to alternative rock, and the front women present therein. This is especially true lyrically; Franklin confesses and observes in diary-like fashion, as stark, honest and deliberate as the genre she typifies. Though new, the arcs here are clear and fully realized, the documentation relentless and explorative, with Franklin already prolific in her own manifestation of the DIY aesthetic. The additions of Brock-- who for his part as lead guitarist, leans toward the warmer, expressionistic nature of 70s rock-- and Place and Grasely (drums and bass, respectively), heavily significant in balancing and emphasizing their counterparts-- come together to culminate in an outfit both that is timely, nostalgic, and vital.
With:
Twins
Pets with Human Names
---
&copy 2018 Vaudeville Mews