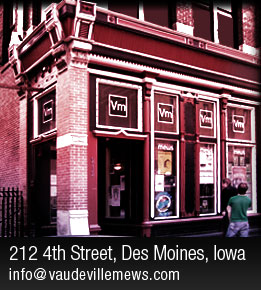 The Huntress and Holder of Hands
09/26/17
With:
Liz Eisenberg

Ash Wednesday
09/29/17
With:
B. Well
The Feel Right
Ontario Phoenix

Palehound
10/02/17
With:
Thunder Dreamer
Good Morning Midnight

Battalion of Saints
10/07/17
With:
The Cryptics
Traffic Death
No Skin
Broken Ones

mewithoutYou
10/08/17
With:
Pianos Become The Teeth

Dalek
10/18/17
With:
Street Sects
Underwater Escape From the Black Hole

Thee Commons
10/19/17
With:
The Vahnevants

Bob Log III
10/22/17
With:
CR Dicks
Goldblums
Greg Wheeler and The Polygamist Mall Cops
Eric Kennedy

David Ramirez
10/23/17
With:
Molly Parden

Cults
10/26/17
With:
Cullen Omori
Hideout

Selector Dub Narcotic
10/28/17
With:
Ramona and the Sometimes
Karen Meat

Har Mar Superstar
10/28/17
With:
High Up

Buzzov-en
11/02/17
With:
Earthride



Jessica Lea Mayfield
11/15/17
With:
Blank Range

Carti Bankx
11/22/17
With:
Ted Park
Wave Chapelle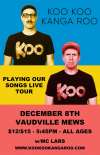 Koo Koo Kanga Roo
12/08/17
With:
MC Lars

Reality Something
The Vaudeville Mews presents...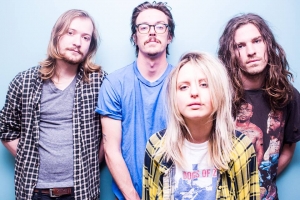 Reality Something is the joint effort of Elena Franklin, Kingsley Brock, Ethan Place and Bill Grasely, and is collectively based in Nashville, TN. Their self-titled EP, fronted entirely by Franklin and released in 2015, demonstrates a strong kinship to alternative rock, and the front women present therein. This is especially true lyrically; Franklin confesses and observes in diary-like fashion, as stark, honest and deliberate as the genre she typifies. Though new, the arcs here are clear and fully realized, the documentation relentless and explorative, with Franklin already prolific in her own manifestation of the DIY aesthetic. The additions of Brock-- who for his part as lead guitarist, leans toward the warmer, expressionistic nature of 70s rock-- and Place and Grasely (drums and bass, respectively), heavily significant in balancing and emphasizing their counterparts-- come together to culminate in an outfit both that is timely, nostalgic, and vital.
With:
Twins
Pets with Human Names
---
&copy 2017 Vaudeville Mews