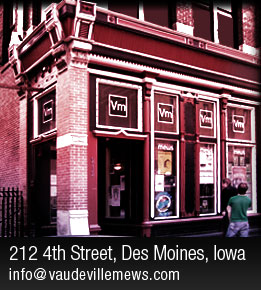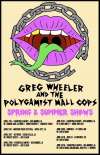 Greg Wheeler & The Polygamist Mall Cops
06/25/17
With:
Shitstorm
Goldblums
Odd Pets
Nowns


Okilly Dokilly
07/01/17
With:
Gleaner

Jaime Wyatt
07/02/17
With:
Adam Bruce

Thou
07/05/17
With:
Cloud Rat
Moloch
Closet Witch

Thou
07/05/17
With:
Cloud Rat
False
Moloch
Without


A Giant Dog
07/08/17
With:
Easy Fruit

Big Thief
07/11/17
With:
Twain

Mitski
07/17/17
With:
Half Waif

Ramona and the Sometimes (album release party)
07/22/17
With:
Tires
Hot Tang
Glitter Density

Taiwan Housing Project
07/23/17


The Frights
08/02/17
With:
King Shelter
On Drugs



GGOOLLDD
Fri, February 24, Doors: 6:00 pm - Show: 6:30 pm - All Ages - $12
Artist Website
The Vaudeville Mews presents...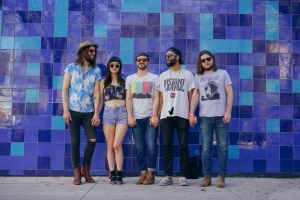 GGOOLLDD isn't like other bands. They formed on whim, decided to play their first show mostly as an excuse to host a killer party, and they eschew the traditional gotta-get-a-record-deal game in favor of playing a lot of shows and releasing their own material. That sense of whimsy blended with resolute autonomy is all part of the signature GGOOLLDD aesthetic. And it feeds into their sound, especially lately. "Undercovers," their new single, is a soaring banger that conjures wind-in-your-hair glittery romanticism. Co-produced and mixed by Ben H. Allen (MIA, Animal Collective) it reflects that core tension in GGOOLLDD between winging it and great artistry. "I'm not going to lie, I'm great at writing a hook," Butler says, and is quick to point out that her bandmates are "amazing," musicians. "But if you ask me what I do, I'm going to tell you that I'm a performer before I tell you that I'm a musician." She pauses and cracks up. "Unless you don't know me at all," she continues. "Then I'm going to say I'm a musician, because if I say I'm a performer, you're going to automatically think that I'm a stripper, which is totally ok too but not my current profession."
With:
Real Dom
Buy tickets online!
---
&copy 2017 Vaudeville Mews