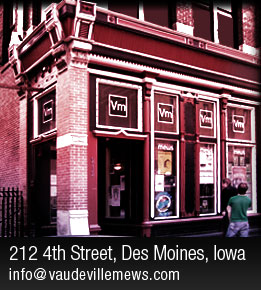 Colter Wall SOLD OUT
03/23/18
With:
Josh Morningstar

Druids 10 year Anniversary Show
03/24/18
With:
The Gorge
Traffic Death
Let It Breathe
Cantharone
Son of the Morning

Clownvis Presley
03/31/18
With:
Bradley Unit
Toll McGrane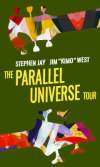 Stephen Jay and Jim "Kimo" West
04/01/18
With:
Stephen Jay
Jim "Kimo" West

Ed Schrader's Music Beat
04/06/18
With:
Goldblums
Greg Wheeler and the Polygamist Mall Cops

J.D. Wilkes
04/12/18
With:
Eric Kennedy

Chastity Belt
04/14/18
With:
Lala Lala

Delvon Lamarr Organ Trio
04/15/18
Tires (ep release party)
04/20/18
With:
Blood Spell (ep release)
Yetta
Jinnouchi Power

Dan Tedesco & Friends Birthday Jam
04/21/18
With:
The Host Country
Josh Parks Davis
Patresa Hartman
Dan Trilk

Unwed Sailor
04/27/18
With:
Early Day Miners
The Autumn Project
Canby (solo)


P.O.S
05/10/18
With:
DJ Rowsheen
Serengeti

The 4onthefloor
05/12/18
With:
Danny Wolf
The Haunted Hallows


Slim Cessna's Auto Club
08/27/18
With:
Matthew James & the Rust Belt Union

GGOOLLDD
Fri, February 24, Doors: 6:00 pm - Show: 6:30 pm - All Ages - $12
Artist Website
The Vaudeville Mews presents...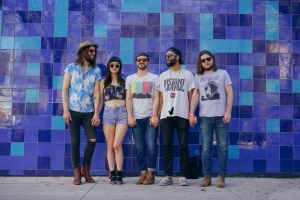 GGOOLLDD isn't like other bands. They formed on whim, decided to play their first show mostly as an excuse to host a killer party, and they eschew the traditional gotta-get-a-record-deal game in favor of playing a lot of shows and releasing their own material. That sense of whimsy blended with resolute autonomy is all part of the signature GGOOLLDD aesthetic. And it feeds into their sound, especially lately. "Undercovers," their new single, is a soaring banger that conjures wind-in-your-hair glittery romanticism. Co-produced and mixed by Ben H. Allen (MIA, Animal Collective) it reflects that core tension in GGOOLLDD between winging it and great artistry. "I'm not going to lie, I'm great at writing a hook," Butler says, and is quick to point out that her bandmates are "amazing," musicians. "But if you ask me what I do, I'm going to tell you that I'm a performer before I tell you that I'm a musician." She pauses and cracks up. "Unless you don't know me at all," she continues. "Then I'm going to say I'm a musician, because if I say I'm a performer, you're going to automatically think that I'm a stripper, which is totally ok too but not my current profession."
With:
Real Dom
Buy tickets online!
---
&copy 2018 Vaudeville Mews