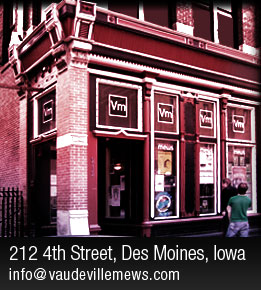 Carti Bankx
11/22/17
With:
Ted Park
Wave Chapelle

Crowbar
11/26/17
With:
Tombs
Incite
Tricounty Terror
Absolute Power
Grossfacekilla

Hockey Dad
11/27/17
With:
Contakta
The Host Country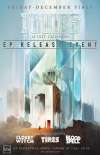 Druids EP Release Party
12/01/17
With:
Tires
Closet Witch
Blood Spell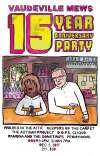 Vm 15 year Anniversary Party!
12/02/17
With:
Keepers of the Carpet
Wolves in the Attic
The Autumn Project
D.O.P.E. Clique
Ramona and the Sometimes
Pennyhawk

Juanita Stein
12/04/17
With:
Squirrel Flower

Healing Together: A Fundraiser
12/06/17
With:
Glitter Density
Annalibera (solo)
Collidescope
Maddie Johnson (poet)

Exhumed
12/07/17
With:
Arkaik
Traffic Death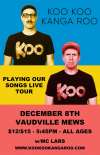 Koo Koo Kanga Roo
12/08/17
With:
MC Lars

Brilliant Crafts and Wares Fair 5
12/10/17

Hugh Masterson
12/11/17
With:
Dustin Smith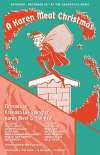 A Karen Meat Christmas
12/16/17
With:
Brendan Lee Spengler
Extravision

Winterland's New Years Eve Celebration
12/31/17
With:
Pale Blue Erf

Mammoth Grinder
02/22/18
With:
Idolist
Blood Spell

GGOOLLDD
Fri, February 24, Doors: 6:00 pm - Show: 6:30 pm - All Ages - $12
Artist Website
The Vaudeville Mews presents...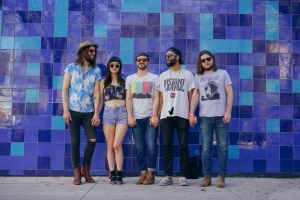 GGOOLLDD isn't like other bands. They formed on whim, decided to play their first show mostly as an excuse to host a killer party, and they eschew the traditional gotta-get-a-record-deal game in favor of playing a lot of shows and releasing their own material. That sense of whimsy blended with resolute autonomy is all part of the signature GGOOLLDD aesthetic. And it feeds into their sound, especially lately. "Undercovers," their new single, is a soaring banger that conjures wind-in-your-hair glittery romanticism. Co-produced and mixed by Ben H. Allen (MIA, Animal Collective) it reflects that core tension in GGOOLLDD between winging it and great artistry. "I'm not going to lie, I'm great at writing a hook," Butler says, and is quick to point out that her bandmates are "amazing," musicians. "But if you ask me what I do, I'm going to tell you that I'm a performer before I tell you that I'm a musician." She pauses and cracks up. "Unless you don't know me at all," she continues. "Then I'm going to say I'm a musician, because if I say I'm a performer, you're going to automatically think that I'm a stripper, which is totally ok too but not my current profession."
With:
Real Dom
Buy tickets online!
---
&copy 2017 Vaudeville Mews