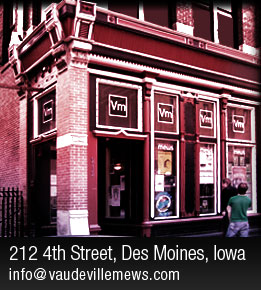 Carti Bankx
11/22/17
With:
Ted Park
Wave Chapelle

Crowbar
11/26/17
With:
Tombs
Incite
Tricounty Terror
Absolute Power
Grossfacekilla

Hockey Dad
11/27/17
With:
Contakta
The Host Country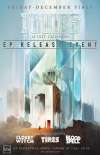 Druids EP Release Party
12/01/17
With:
Tires
Closet Witch
Blood Spell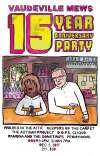 Vm 15 year Anniversary Party!
12/02/17
With:
Keepers of the Carpet
Wolves in the Attic
The Autumn Project
D.O.P.E. Clique
Ramona and the Sometimes
Pennyhawk

Juanita Stein
12/04/17
With:
Squirrel Flower

Healing Together: A Fundraiser
12/06/17
With:
Glitter Density
Annalibera (solo)
Collidescope
Maddie Johnson (poet)

Exhumed
12/07/17
With:
Arkaik
Traffic Death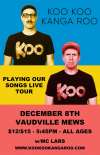 Koo Koo Kanga Roo
12/08/17
With:
MC Lars

Brilliant Crafts and Wares Fair 5
12/10/17

Hugh Masterson
12/11/17
With:
Dustin Smith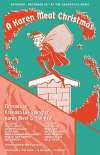 A Karen Meat Christmas
12/16/17
With:
Brendan Lee Spengler
Extravision

Winterland's New Years Eve Celebration
12/31/17
With:
Pale Blue Erf

Mammoth Grinder
02/22/18
With:
Idolist
Blood Spell

Ramona and the Sometimes (album release party)
Sat, July 22, Doors: 5:00 pm - Show: 5:30 pm - All Ages - $7
Artist Website
The Vaudeville Mews presents...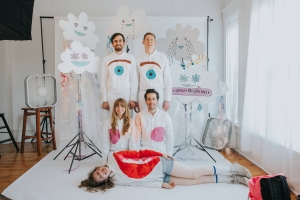 Ramona and the Sometimes is the latest evolution in the colorful art-pop saga of singer/performer/multimedia visual artist Ramona Muse Lambert. The original version of the band began when collaborator Leslie Hall billed "Ramona and the Swimsuits" to open a show in Minneapolis…and so that band was created. They spent a month and a half opening for Leslie and the Lys on tour in 2011. Later Ramona performed solo, but that quickly evolved into Ramona and the Slimdudes in 2014. Her brother Willy Muse (bassist for Widowspeak) wouldn't get off her couch, so they formed a trio with her husband Derek Muse Lambert. She eventually collected more band members because of their love of casually making music and eating dinner together. Ramona and the Sometimes new full-length record "Negative Space is a Positive Thing" will be released on July 22nd, and is bigger, wilder, and sparklier than anything they've done yet.
With:
Tires
Hot Tang
Glitter Density
Buy tickets online!
---
&copy 2017 Vaudeville Mews