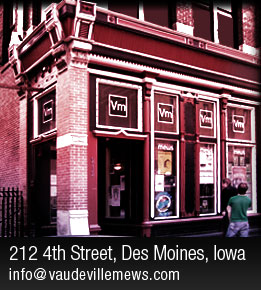 Colter Wall SOLD OUT
03/23/18
With:
Josh Morningstar

Druids 10 year Anniversary Show
03/24/18
With:
The Gorge
Traffic Death
Let It Breathe
Cantharone
Son of the Morning

Clownvis Presley
03/31/18
With:
Bradley Unit
Toll McGrane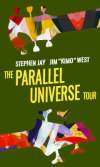 Stephen Jay and Jim "Kimo" West
04/01/18
With:
Stephen Jay
Jim "Kimo" West

Ed Schrader's Music Beat
04/06/18
With:
Goldblums
Greg Wheeler and the Polygamist Mall Cops

J.D. Wilkes
04/12/18
With:
Eric Kennedy

Chastity Belt
04/14/18
With:
Lala Lala

Delvon Lamarr Organ Trio
04/15/18
Tires (ep release party)
04/20/18
With:
Blood Spell (ep release)
Yetta
Jinnouchi Power

Dan Tedesco & Friends Birthday Jam
04/21/18
With:
The Host Country
Josh Parks Davis
Patresa Hartman
Dan Trilk

Unwed Sailor
04/27/18
With:
Early Day Miners
The Autumn Project
Canby (solo)


P.O.S
05/10/18
With:
DJ Rowsheen
Serengeti

The 4onthefloor
05/12/18
With:
Danny Wolf
The Haunted Hallows


Slim Cessna's Auto Club
08/27/18
With:
Matthew James & the Rust Belt Union

Ramona and the Sometimes (album release party)
Sat, July 22, Doors: 5:00 pm - Show: 5:30 pm - All Ages - $7
Artist Website
The Vaudeville Mews presents...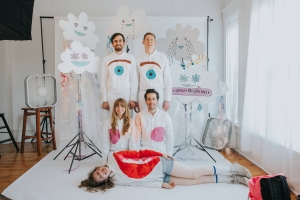 Ramona and the Sometimes is the latest evolution in the colorful art-pop saga of singer/performer/multimedia visual artist Ramona Muse Lambert. The original version of the band began when collaborator Leslie Hall billed "Ramona and the Swimsuits" to open a show in Minneapolis…and so that band was created. They spent a month and a half opening for Leslie and the Lys on tour in 2011. Later Ramona performed solo, but that quickly evolved into Ramona and the Slimdudes in 2014. Her brother Willy Muse (bassist for Widowspeak) wouldn't get off her couch, so they formed a trio with her husband Derek Muse Lambert. She eventually collected more band members because of their love of casually making music and eating dinner together. Ramona and the Sometimes new full-length record "Negative Space is a Positive Thing" will be released on July 22nd, and is bigger, wilder, and sparklier than anything they've done yet.
With:
Tires
Hot Tang
Glitter Density
Buy tickets online!
---
&copy 2018 Vaudeville Mews