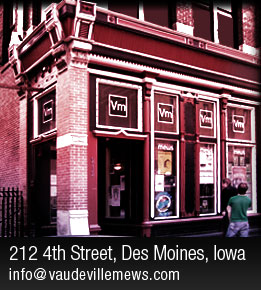 Colter Wall SOLD OUT
03/23/18
With:
Josh Morningstar

Druids 10 year Anniversary Show
03/24/18
With:
The Gorge
Traffic Death
Let It Breathe
Cantharone
Son of the Morning

Clownvis Presley
03/31/18
With:
Bradley Unit
Toll McGrane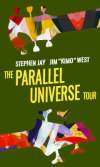 Stephen Jay and Jim "Kimo" West
04/01/18
With:
Stephen Jay
Jim "Kimo" West

Ed Schrader's Music Beat
04/06/18
With:
Goldblums
Greg Wheeler and the Polygamist Mall Cops

J.D. Wilkes
04/12/18
With:
Eric Kennedy

Chastity Belt
04/14/18
With:
Lala Lala

Delvon Lamarr Organ Trio
04/15/18
Tires (ep release party)
04/20/18
With:
Blood Spell (ep release)
Yetta
Jinnouchi Power

Dan Tedesco & Friends Birthday Jam
04/21/18
With:
The Host Country
Josh Parks Davis
Patresa Hartman
Dan Trilk

Unwed Sailor
04/27/18
With:
Early Day Miners
The Autumn Project
Canby (solo)


P.O.S
05/10/18
With:
DJ Rowsheen
Serengeti

The 4onthefloor
05/12/18
With:
Danny Wolf
The Haunted Hallows


Slim Cessna's Auto Club
08/27/18
With:
Matthew James & the Rust Belt Union

Paul Cauthen
Sat, August 12, Doors: 7:00 pm - Show: 8:00 pm - 21+ - $10
Artist Website
First Fleet Concerts presents...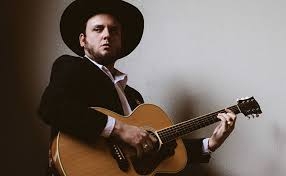 Most people don't plead in the form of a dare. That blend of vulnerability and brash confidence is part of what makes Cauthen and his music––which often hinges on the same paradox––so compelling. Whether it was by heavenly intervention or sheer force of will, Cauthen emerged with My Gospel (Lightning Rod Records), his mesmerizing full-length solo debut. Produced by Beau Bedford, the record is both an artistic and personal triumph. My Gospel captures a young artist in full possession of a raw virtuosity that must sometimes feel like a burden: If your singing takes listeners on white-knuckle rides and you write like a hard-luck Transcendentalist poet who abandoned the East Coast for the desert, you'd better do both. Anything else just wouldn't feel like living. "I don't know what else I'm supposed to do in life," Cauthen says. "So I just kept on working. Even when I didn't hardly have money to eat, my songs allowed me to get into the studios. I wrote my way into this thing."
Buy tickets online!
---
&copy 2018 Vaudeville Mews