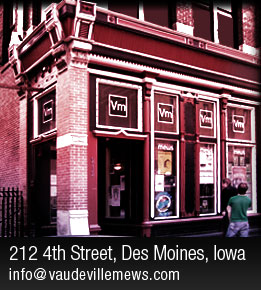 Crowbar
11/26/17
With:
Tombs
Incite
Tricounty Terror
Absolute Power
Grossfacekilla

Hockey Dad
11/27/17
With:
Contakta
The Host Country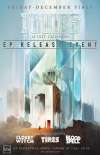 Druids EP Release Party
12/01/17
With:
Tires
Closet Witch
Blood Spell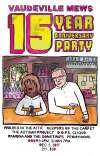 Vm 15 year Anniversary Party!
12/02/17
With:
Keepers of the Carpet
Wolves in the Attic
The Autumn Project
D.O.P.E. Clique
Ramona and the Sometimes
Pennyhawk

Juanita Stein
12/04/17
With:
Squirrel Flower

Healing Together: A Fundraiser
12/06/17
With:
Glitter Density
Annalibera (solo)
Collidescope
Maddie Johnson (poet)

Exhumed
12/07/17
With:
Arkaik
Traffic Death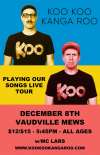 Koo Koo Kanga Roo
12/08/17
With:
MC Lars

Brilliant Crafts and Wares Fair 5
12/10/17

Hugh Masterson
12/11/17
With:
Dustin Smith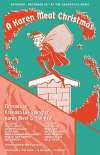 A Karen Meat Christmas
12/16/17
With:
Brendan Lee Spengler
Extravision

Winterland's New Years Eve Celebration
12/31/17
With:
Pale Blue Erf

Mammoth Grinder
02/22/18
With:
Idolist
Blood Spell

Paul Cauthen
Sat, August 12, Doors: 7:00 pm - Show: 8:00 pm - 21+ - $10
Artist Website
First Fleet Concerts presents...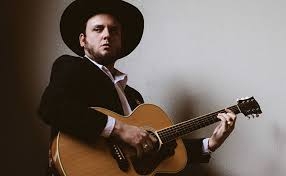 Most people don't plead in the form of a dare. That blend of vulnerability and brash confidence is part of what makes Cauthen and his music––which often hinges on the same paradox––so compelling. Whether it was by heavenly intervention or sheer force of will, Cauthen emerged with My Gospel (Lightning Rod Records), his mesmerizing full-length solo debut. Produced by Beau Bedford, the record is both an artistic and personal triumph. My Gospel captures a young artist in full possession of a raw virtuosity that must sometimes feel like a burden: If your singing takes listeners on white-knuckle rides and you write like a hard-luck Transcendentalist poet who abandoned the East Coast for the desert, you'd better do both. Anything else just wouldn't feel like living. "I don't know what else I'm supposed to do in life," Cauthen says. "So I just kept on working. Even when I didn't hardly have money to eat, my songs allowed me to get into the studios. I wrote my way into this thing."
Buy tickets online!
---
&copy 2017 Vaudeville Mews