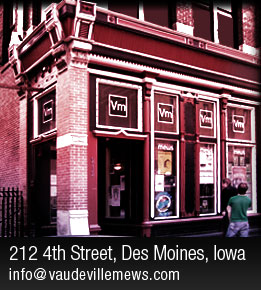 The Huntress and Holder of Hands
09/26/17
With:
Liz Eisenberg

Ash Wednesday
09/29/17
With:
B. Well
The Feel Right
Ontario Phoenix

Palehound
10/02/17
With:
Thunder Dreamer
Good Morning Midnight

Battalion of Saints
10/07/17
With:
The Cryptics
Traffic Death
No Skin
Broken Ones

mewithoutYou
10/08/17
With:
Pianos Become The Teeth

Dalek
10/18/17
With:
Street Sects
Underwater Escape From the Black Hole

Thee Commons
10/19/17
With:
The Vahnevants

Bob Log III
10/22/17
With:
CR Dicks
Goldblums
Greg Wheeler and The Polygamist Mall Cops
Eric Kennedy

David Ramirez
10/23/17
With:
Molly Parden

Cults
10/26/17
With:
Cullen Omori
Hideout

Selector Dub Narcotic
10/28/17
With:
Ramona and the Sometimes
Karen Meat

Har Mar Superstar
10/28/17
With:
High Up

Buzzov-en
11/02/17
With:
Earthride



Jessica Lea Mayfield
11/15/17
With:
Blank Range

Carti Bankx
11/22/17
With:
Ted Park
Wave Chapelle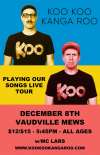 Koo Koo Kanga Roo
12/08/17
With:
MC Lars

Paul Cauthen
Sat, August 12, Doors: 7:00 pm - Show: 8:00 pm - 21+ - $10
Artist Website
First Fleet Concerts presents...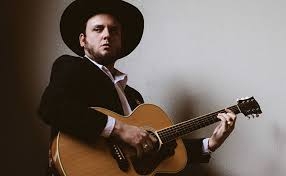 Most people don't plead in the form of a dare. That blend of vulnerability and brash confidence is part of what makes Cauthen and his music––which often hinges on the same paradox––so compelling. Whether it was by heavenly intervention or sheer force of will, Cauthen emerged with My Gospel (Lightning Rod Records), his mesmerizing full-length solo debut. Produced by Beau Bedford, the record is both an artistic and personal triumph. My Gospel captures a young artist in full possession of a raw virtuosity that must sometimes feel like a burden: If your singing takes listeners on white-knuckle rides and you write like a hard-luck Transcendentalist poet who abandoned the East Coast for the desert, you'd better do both. Anything else just wouldn't feel like living. "I don't know what else I'm supposed to do in life," Cauthen says. "So I just kept on working. Even when I didn't hardly have money to eat, my songs allowed me to get into the studios. I wrote my way into this thing."
Buy tickets online!
---
&copy 2017 Vaudeville Mews