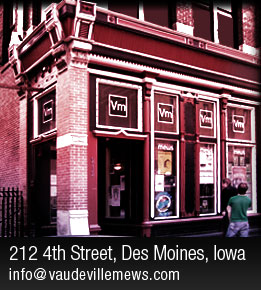 Carti Bankx
11/22/17
With:
Ted Park
Wave Chapelle

Crowbar
11/26/17
With:
Tombs
Incite
Tricounty Terror
Absolute Power
Grossfacekilla

Hockey Dad
11/27/17
With:
Contakta
The Host Country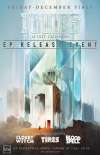 Druids EP Release Party
12/01/17
With:
Tires
Closet Witch
Blood Spell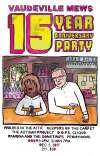 Vm 15 year Anniversary Party!
12/02/17
With:
Keepers of the Carpet
Wolves in the Attic
The Autumn Project
D.O.P.E. Clique
Ramona and the Sometimes
Pennyhawk

Juanita Stein
12/04/17
With:
Squirrel Flower

Healing Together: A Fundraiser
12/06/17
With:
Glitter Density
Annalibera (solo)
Collidescope
Maddie Johnson (poet)

Exhumed
12/07/17
With:
Arkaik
Traffic Death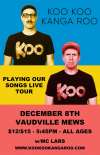 Koo Koo Kanga Roo
12/08/17
With:
MC Lars

Brilliant Crafts and Wares Fair 5
12/10/17

Hugh Masterson
12/11/17
With:
Dustin Smith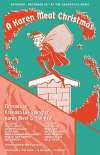 A Karen Meat Christmas
12/16/17
With:
Brendan Lee Spengler
Extravision

Winterland's New Years Eve Celebration
12/31/17
With:
Pale Blue Erf

Mammoth Grinder
02/22/18
With:
Idolist
Blood Spell

Palehound
Mon, October 2, Doors: 5:30 pm - Show: 6:00 pm - All Ages - $10
Artist Website
The Vaudeville Mews presents...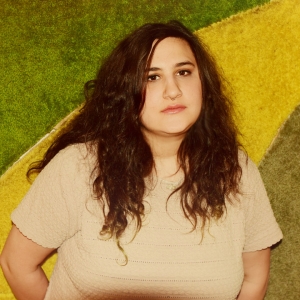 The sophomore album from the Boston trio Palehound, A Place I'll Always Go, is a frank look at love and loss, cushioned by indelible hooks and gently propulsive, fuzzed-out rock. Ellen Kempner, Palehound's vocalist, guitarist, and songwriter explains, "A lot of it is about loss and learning how to let yourself evolve past the pain and the weird guilt that comes along with grief." Kempner's writing comes from upheavals she experienced in 2015 and 2016 that reframed her worldview. "I lost two people I was really close with," she recalls. "I lost my friend Lily. I lost my grandmother too, but you expect that at 22. When you lose a friend -- a young friend -- nothing can prepare you for that. A lot of the record is about going on with your life, while knowing that person is missing what's happening -- they loved music and they're missing these great records that come out, and they're missing these shows that they would've wanted to go to. It just threw me for a loop to know that life is so fragile."
With:
Thunder Dreamer
Good Morning Midnight
Buy tickets online!
---
&copy 2017 Vaudeville Mews