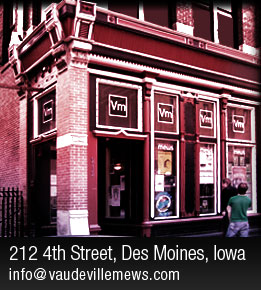 Time Warp Pop-Up Show
02/25/17

Dan Tedesco
02/25/17
With:
Ryne Doughty

Adam Torres
03/03/17
With:
Honeycreeper

Christopher The Conquered
03/04/17
With:
Gloom Balloon

Carnage The Executioner
03/11/17
With:
Tytuss
prettygirlhatemachine
Tha Fut

Power Trip
03/14/17
With:
Iron Reagan
Call of The Void
Idolist

Judith Owen feat. legendary bassist Leland Sklar
03/25/17

Pizza Time
03/27/17
With:
Odd Pets
Nowns


Derek Muse Lambert (tape release show)
04/02/17
With:
Boone County Comedy Troupe
H.D. Harmsen
Eric Kennedy

Outlaw Nation
04/03/17
With:
The Sheet


Jucifer
04/13/17
With:
Blood Spell
Office

Dressy Bessy
04/23/17
With:
Arc Flash
Greg Wheeler and The Polygamist Mall Cops

Kinky Friedman
05/05/17
With:
Brian Molnar

Goatwhore
05/14/17
With:
Agrinex
Viscera
Grossfacekilla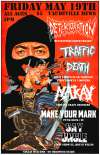 Deterioration
05/19/17
With:
Traffic Death
Nak'ay
Make Your Mark
Say Uncle


Castle
Thu, March 9, Doors: 9:30 pm - Show: 10:00 pm - 21+ - $6
Artist Website
Metal Up Your Tap presents...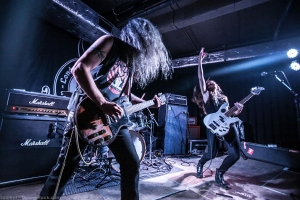 CASTLE was forged in San Francisco in 2009 and released their debut full-length, In Witch Order, on Germany's Ván Records in 2011. The album brought light to the newly-formed band and earned them "Album Of The Year" honors from Metal Hammer Norway, as well as Roadburn Festival's "Newcomer Of The Year." Shortly thereafter, the band joined the Prosthetic Records roster in North America and released their critically-adored sophomore album Blacklands. The record left to a Canadian JUNO nomination for "Metal/Hard Music Album Of The Year." CASTLE performed over two-hundred shows worldwide in support of the release alongside the likes of The Sword, Conan, Intronaut, and Pentagram among many others as well as appearances at some of the underground's largest fests including Roadburn, and the London and Berlin Desertfests.
With:
Son Of The MorningOffice
---
&copy 2017 Vaudeville Mews