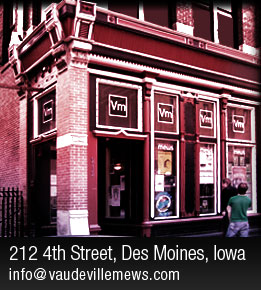 The Frights
08/02/17
With:
King Shelter
On Drugs
Land of Blood and Sunshine

Psychic Temple
08/09/17
With:
Karen Meat



Ghost Bath
08/18/17
With:
Idolist


Emma Ruth Rundle
08/30/17
With:
Jaye Jayle

Gloom Balloon (record release party)
09/01/17
With:
Glitter Density
Derek Muse Lambert

Gloom Balloon (record release party)
09/01/17
With:
Foxholes
Dustin Smith

Street Heat
09/03/17
With:
Plack Blague
Gosh
Younger
City Counselor
Hot Tang
Conny Franko
Odd Pets
Pizza Babe

Lich King
09/11/17
With:
Against The Grain
Hidden Intent

Cherry Glazerr
09/13/17
With:
Winter



Black Joe Lewis & The Honeybears
09/22/17


Thee Commons
10/19/17
With:
The Vahnevants

Selector Dub Narcotic
10/28/17
With:
Ramona and the Sometimes
Karen Meat

Mitski
Mon, July 17, Doors: 6:00 pm - Show: 6:30 pm - All Ages - $20
Artist Website
The Vaudeville Mews presents...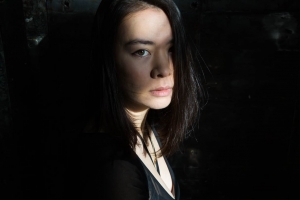 Mitski warmly recalls a quote from sculptor El Anatsui, "Art grows out of each particular situation, and I believe that artists are better off working with whatever their environment throws up." With this nerve exposed lyrically, and having dived into her new beginning, Mitski chooses her 2014 breakthrough album Bury Me at Makeout Creek to explore uncharted sonic territory, trading in large string arrangements for guitar and bass. While studying composition at SUNY Purchase's music conservatory, she previously recorded music with a full orchestra. However as college graduation inched closer, Mitski moved away from the concert hall and into the campus' active DIY scene. Upon relocating to New York following graduation, she entered stages at Death By Audio, Silent Barn, and Bed Stuy basements, entrenching her songs of love, fear, lust, and brilliant clarity into entirely sympathetic ears. $17 advance / $20 day-of
With:
Half Waif
Buy tickets online!
---
&copy 2017 Vaudeville Mews