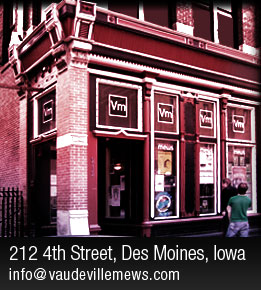 Unwed Sailor
04/27/18
With:
Early Day Miners
The Autumn Project
Canby (solo)

McKinley Dixon
04/29/18
With:
Johnny Marz

Kitten Forever
05/04/18
With:
Royal Brat
Goldblums
Quick Piss

Once & Future Band
05/04/18
With:
Sires
The Riff Raff


P.O.S
05/10/18
With:
DJ Rowsheen
Serengeti


Smoke DZA
05/26/18
With:
Bodega Bamz
Jayy Grams


Honeycreeper (ep release party)
06/02/18
With:
Lipstick Homicide
Ramona and the Sometimes
Greg Wheeler and The Polygamist Mall Cops


Snail Mail
06/18/18
With:
Bonny Doon
Anna Burch

The 4onthefloor
06/23/18
With:
Danny Wolf
The Haunted Hallows

David Ramirez : The Bootleg Tour (live album recording)
06/24/18
With:
Matthew Wright

The Posies
06/25/18
With:
Terra Lightfoot

Electric Six
07/11/18
With:
Mark Mallman
Easy Fruit

Slim Cessna's Auto Club
08/27/18
With:
Matthew James & the Rust Belt Union

Mass Transit
Wed, February 28, Doors: 5:30 pm - Show: 6:00 pm - All Ages - $5
Artist Website
The Vaudeville Mews presents...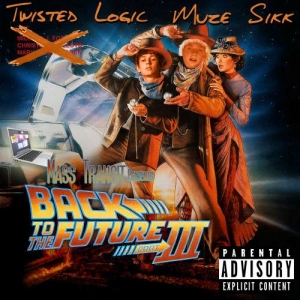 The boys are back! Mass Transit's very own Muze Sikk and Twisted Logic are putting on another show for the fans! Come on down and join the fun at the Vaudeville Mews in downtown Des Moines. There will be an open bar and lots of love provided we make it on time! ;) Included is new material which will be featured on their Debut Album "Spare Change" which is slated for a late 2018 release along with an opportunity to grab your own copy of their first projects for a steal! This is a rare opportunity to enjoy some pre-mass exposure excellence on par with the greats. Its all ages included, so grab the kids and make sure your ready for an experience that is sure to leave your ears beaming. YOU DON'T WANNA MISS IT!!
---
&copy 2018 Vaudeville Mews