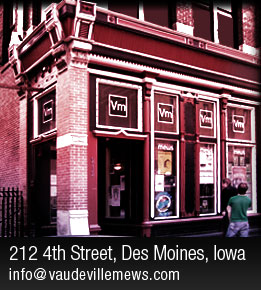 Carti Bankx
11/22/17
With:
Ted Park
Wave Chapelle

Crowbar
11/26/17
With:
Tombs
Incite
Tricounty Terror
Absolute Power
Grossfacekilla

Hockey Dad
11/27/17
With:
Contakta
The Host Country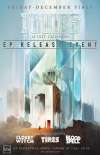 Druids EP Release Party
12/01/17
With:
Tires
Closet Witch
Blood Spell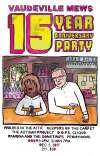 Vm 15 year Anniversary Party!
12/02/17
With:
Keepers of the Carpet
Wolves in the Attic
The Autumn Project
D.O.P.E. Clique
Ramona and the Sometimes
Pennyhawk

Juanita Stein
12/04/17
With:
Squirrel Flower

Healing Together: A Fundraiser
12/06/17
With:
Glitter Density
Annalibera (solo)
Collidescope
Maddie Johnson (poet)

Exhumed
12/07/17
With:
Arkaik
Traffic Death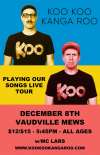 Koo Koo Kanga Roo
12/08/17
With:
MC Lars

Brilliant Crafts and Wares Fair 5
12/10/17

Hugh Masterson
12/11/17
With:
Dustin Smith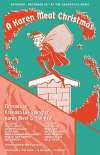 A Karen Meat Christmas
12/16/17
With:
Brendan Lee Spengler
Extravision

Winterland's New Years Eve Celebration
12/31/17
With:
Pale Blue Erf

Mammoth Grinder
02/22/18
With:
Idolist
Blood Spell

Banned Together: Music for All Ages
Fri, September 29, Doors: 5:00 pm - Show: 5:45 pm - All Ages - $5
Artist Website
Des Moines Music Coalition presents...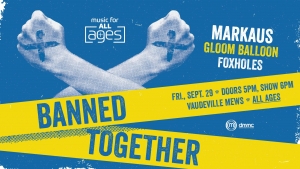 Des Moines city code currently prevents fans under 21 from entering live music venues after 9 p.m. which has proven hugely unfair and unrealistic for smaller venues such as Lefty's Live Music, Gas Lamp, Noce, and Vaudeville Mews. It is unfair for younger audiences, artists, and the venues and must change ASAP! Join I Support Music for All Ages in DSM in "Banned Together: Support Music For All Ages in DSM", raising money, raising awareness, and rallying our grassroots network for the Music For All Ages campaign! The Des Moines Music Coalition launched the campaign in February this year. Since then, we've met with several city officials, gained hundreds of supporters, and raised awareness about the issue. As we gear up to pack city council and flood city council representatives with calls and emails, we need YOUR help to raise funds for this process or we simply can't continue! ALL AGES, $5-20 suggested door donation. Our event goal is $1,200!
With:
Markaus
Foxholes
Gloom Balloon
---
&copy 2017 Vaudeville Mews