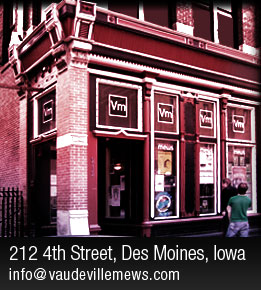 Colter Wall SOLD OUT
03/23/18
With:
Josh Morningstar

Druids 10 year Anniversary Show
03/24/18
With:
The Gorge
Traffic Death
Let It Breathe
Cantharone
Son of the Morning

Clownvis Presley
03/31/18
With:
Bradley Unit
Toll McGrane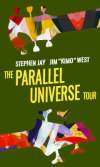 Stephen Jay and Jim "Kimo" West
04/01/18
With:
Stephen Jay
Jim "Kimo" West

Ed Schrader's Music Beat
04/06/18
With:
Goldblums
Greg Wheeler and the Polygamist Mall Cops

J.D. Wilkes
04/12/18
With:
Eric Kennedy

Chastity Belt
04/14/18
With:
Lala Lala

Delvon Lamarr Organ Trio
04/15/18
Tires (ep release party)
04/20/18
With:
Blood Spell (ep release)
Yetta
Jinnouchi Power

Dan Tedesco & Friends Birthday Jam
04/21/18
With:
The Host Country
Josh Parks Davis
Patresa Hartman
Dan Trilk

Unwed Sailor
04/27/18
With:
Early Day Miners
The Autumn Project
Canby (solo)


P.O.S
05/10/18
With:
DJ Rowsheen
Serengeti

The 4onthefloor
05/12/18
With:
Danny Wolf
The Haunted Hallows


Slim Cessna's Auto Club
08/27/18
With:
Matthew James & the Rust Belt Union

Banned Together: Music for All Ages
Fri, September 29, Doors: 5:00 pm - Show: 5:45 pm - All Ages - $5
Artist Website
Des Moines Music Coalition presents...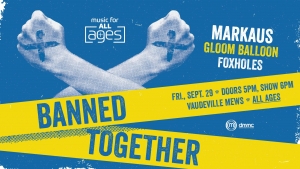 Des Moines city code currently prevents fans under 21 from entering live music venues after 9 p.m. which has proven hugely unfair and unrealistic for smaller venues such as Lefty's Live Music, Gas Lamp, Noce, and Vaudeville Mews. It is unfair for younger audiences, artists, and the venues and must change ASAP! Join I Support Music for All Ages in DSM in "Banned Together: Support Music For All Ages in DSM", raising money, raising awareness, and rallying our grassroots network for the Music For All Ages campaign! The Des Moines Music Coalition launched the campaign in February this year. Since then, we've met with several city officials, gained hundreds of supporters, and raised awareness about the issue. As we gear up to pack city council and flood city council representatives with calls and emails, we need YOUR help to raise funds for this process or we simply can't continue! ALL AGES, $5-20 suggested door donation. Our event goal is $1,200!
With:
Markaus
Foxholes
Gloom Balloon
---
&copy 2018 Vaudeville Mews