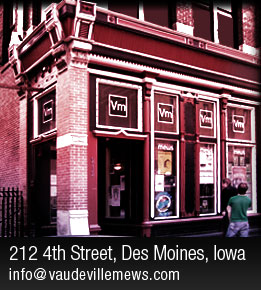 The Frights
08/02/17
With:
King Shelter
On Drugs
Land of Blood and Sunshine

Psychic Temple
08/09/17
With:
Karen Meat



Ghost Bath
08/18/17
With:
Idolist


Emma Ruth Rundle
08/30/17
With:
Jaye Jayle

Gloom Balloon (record release party)
09/01/17
With:
Glitter Density
Derek Muse Lambert

Gloom Balloon (record release party)
09/01/17
With:
Foxholes
Dustin Smith

Street Heat
09/03/17
With:
Plack Blague
Gosh
Younger
City Counselor
Hot Tang
Conny Franko
Odd Pets
Pizza Babe

Lich King
09/11/17
With:
Against The Grain
Hidden Intent

Cherry Glazerr
09/13/17
With:
Winter



Black Joe Lewis & The Honeybears
09/22/17


Thee Commons
10/19/17
With:
The Vahnevants

Selector Dub Narcotic
10/28/17
With:
Ramona and the Sometimes
Karen Meat

Legends of Ska
Sun, March 5, Doors: 5:00 pm - Show: 6:00 pm - All Ages - $7
Artist Website
The Vaudeville Mews presents...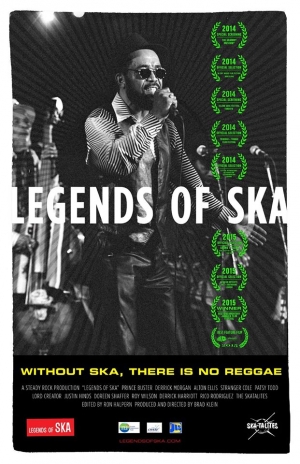 The Legends Of Ska concerts occurred on July 12-13, 2002 at the Palais Royale Ballroom on the shores of Lake Ontario in Toronto, Canada. The event was produced by Steady Rock Productions LLC in the United States and filmed in Hi-Definition for an upcoming movie and soundtrack release. Ska is a musical genre featuring upbeat, positive dance rhythms, which have energized three distinct generations of fans. Born in the days prior to Jamaica's independence from Great Britain in the early 1960s, Ska played a vital role in the creation of the island's music industry. Other popular styles of Jamaican music include Mento, Rock Steady, Reggae, Dub, Dancehall, Deejay and Ragga.
---
&copy 2017 Vaudeville Mews