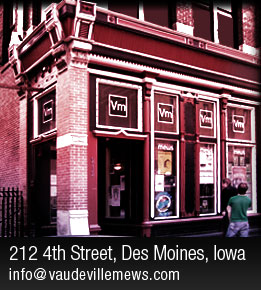 Colter Wall SOLD OUT
03/23/18
With:
Josh Morningstar

Druids 10 year Anniversary Show
03/24/18
With:
The Gorge
Traffic Death
Let It Breathe
Cantharone
Son of the Morning

Clownvis Presley
03/31/18
With:
Bradley Unit
Toll McGrane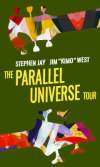 Stephen Jay and Jim "Kimo" West
04/01/18
With:
Stephen Jay
Jim "Kimo" West

Ed Schrader's Music Beat
04/06/18
With:
Goldblums
Greg Wheeler and the Polygamist Mall Cops

J.D. Wilkes
04/12/18
With:
Eric Kennedy

Chastity Belt
04/14/18
With:
Lala Lala

Delvon Lamarr Organ Trio
04/15/18
Tires (ep release party)
04/20/18
With:
Blood Spell (ep release)
Yetta
Jinnouchi Power

Dan Tedesco & Friends Birthday Jam
04/21/18
With:
The Host Country
Josh Parks Davis
Patresa Hartman
Dan Trilk

Unwed Sailor
04/27/18
With:
Early Day Miners
The Autumn Project
Canby (solo)


P.O.S
05/10/18
With:
DJ Rowsheen
Serengeti

The 4onthefloor
05/12/18
With:
Danny Wolf
The Haunted Hallows


Slim Cessna's Auto Club
08/27/18
With:
Matthew James & the Rust Belt Union

Juanita Stein
Mon, December 4, Doors: 6:00 pm - Show: 6:30 pm - All Ages - $10
Artist Website
The Vaudeville Mews presents...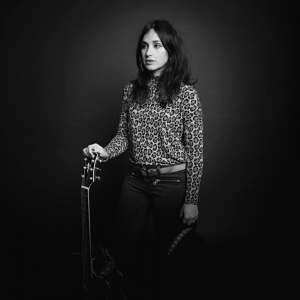 Juanita Stein is the lead singer and guitar player for Howling Bells. Born in Melbourne , Australia, she moved to Sydney in her formative years where she was raised in "a very musical, bohemian family". Her mother,Linda Stein is a former stage/TV actress and her father Peter Stein, a very well respected musician who has written songs for the likes of The Blind Boys Of Alabama and various other country/gospel artists. He wrote one of the tracks on Howling Bells first record, I'm Not Afraid. This abundance of music/art seemed an integral part of Juanita's upbringing: "I would rise and sleep to a constant soundtrack of music. All kinds of music. If it had passion, melody and a strong energy you'd hear it blasting from our 4 walls. Our neighbors tried suing us a couple times for noise disturbance….they didn't know how good they had it. 60's and 70's rock, Soul, Jazz, World music, pop, folk, but mainly Bob Dylan and the Beatles. It seeps deeply into your consciousness whether you like it or not."
With:
Squirrel Flower
Buy tickets online!
---
&copy 2018 Vaudeville Mews