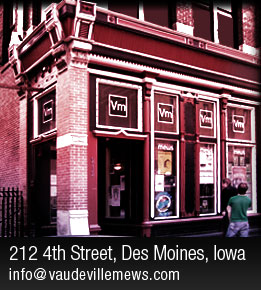 The Frights
08/02/17
With:
King Shelter
On Drugs
Land of Blood and Sunshine

Psychic Temple
08/09/17
With:
Karen Meat



Ghost Bath
08/18/17
With:
Idolist


Emma Ruth Rundle
08/30/17
With:
Jaye Jayle

Gloom Balloon (record release party)
09/01/17
With:
Glitter Density
Derek Muse Lambert

Gloom Balloon (record release party)
09/01/17
With:
Foxholes
Dustin Smith

Street Heat
09/03/17
With:
Plack Blague
Gosh
Younger
City Counselor
Hot Tang
Conny Franko
Odd Pets
Pizza Babe

Lich King
09/11/17
With:
Against The Grain
Hidden Intent

Cherry Glazerr
09/13/17
With:
Winter



Black Joe Lewis & The Honeybears
09/22/17


Thee Commons
10/19/17
With:
The Vahnevants

Selector Dub Narcotic
10/28/17
With:
Ramona and the Sometimes
Karen Meat

Joan Shelley
Tue, June 6, Doors: 8:00 pm - Show: 9:00 pm - 21+ - $15
Artist Website
First Fleet Concerts presents...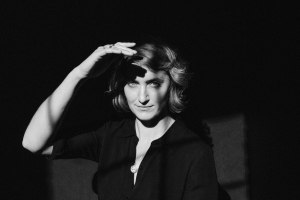 While the songs of Kentucky singer/songwriter Joan Shelley have echoes of both the American and British folk revivals, they are also startlingly original. Her warm mellifluous voice evokes both the deep south and west coast. Over the past five years, Shelley has recorded five albums, toured the globe with her band and on her own. Shelley released her debut "Ginko," in 2012, followed by "Electric Ursa" in 2014. Her new release, a collaboration with guitarist Nathan Salsburg (Paradise of Bachelors, No Quarter), is titled "Over and Even." She splits her time between solo outings and as one-third of the old time trio Maiden Radio. She has recently toured with Elephant Micah and Doug Paisley. Upcoming shows with Sam Moss and Michael Hurley.
With:
Jake Xerxes Fussell
Buy tickets online!
---
&copy 2017 Vaudeville Mews