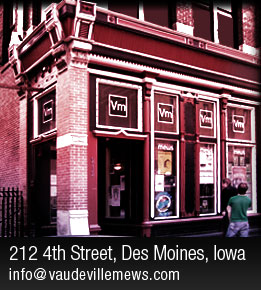 The Huntress and Holder of Hands
09/26/17
With:
Liz Eisenberg

Ash Wednesday
09/29/17
With:
B. Well
The Feel Right
Ontario Phoenix

Palehound
10/02/17
With:
Thunder Dreamer
Good Morning Midnight

Battalion of Saints
10/07/17
With:
The Cryptics
Traffic Death
No Skin
Broken Ones

mewithoutYou
10/08/17
With:
Pianos Become The Teeth

Dalek
10/18/17
With:
Street Sects
Underwater Escape From the Black Hole

Thee Commons
10/19/17
With:
The Vahnevants

Bob Log III
10/22/17
With:
CR Dicks
Goldblums
Greg Wheeler and The Polygamist Mall Cops
Eric Kennedy

David Ramirez
10/23/17
With:
Molly Parden

Cults
10/26/17
With:
Cullen Omori
Hideout

Selector Dub Narcotic
10/28/17
With:
Ramona and the Sometimes
Karen Meat

Har Mar Superstar
10/28/17
With:
High Up

Buzzov-en
11/02/17
With:
Earthride



Jessica Lea Mayfield
11/15/17
With:
Blank Range

Carti Bankx
11/22/17
With:
Ted Park
Wave Chapelle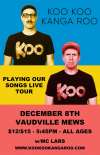 Koo Koo Kanga Roo
12/08/17
With:
MC Lars

Joan Shelley
Tue, June 6, Doors: 8:00 pm - Show: 9:00 pm - 21+ - $15
Artist Website
First Fleet Concerts presents...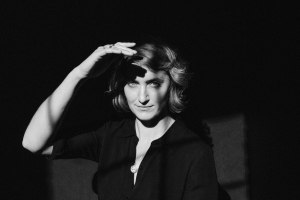 While the songs of Kentucky singer/songwriter Joan Shelley have echoes of both the American and British folk revivals, they are also startlingly original. Her warm mellifluous voice evokes both the deep south and west coast. Over the past five years, Shelley has recorded five albums, toured the globe with her band and on her own. Shelley released her debut "Ginko," in 2012, followed by "Electric Ursa" in 2014. Her new release, a collaboration with guitarist Nathan Salsburg (Paradise of Bachelors, No Quarter), is titled "Over and Even." She splits her time between solo outings and as one-third of the old time trio Maiden Radio. She has recently toured with Elephant Micah and Doug Paisley. Upcoming shows with Sam Moss and Michael Hurley.
With:
Jake Xerxes Fussell
Buy tickets online!
---
&copy 2017 Vaudeville Mews