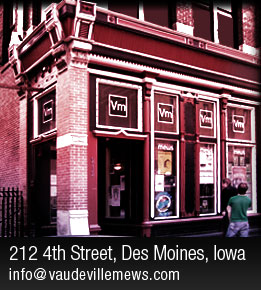 Crowbar
11/26/17
With:
Tombs
Incite
Tricounty Terror
Absolute Power
Grossfacekilla

Hockey Dad
11/27/17
With:
Contakta
The Host Country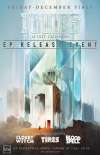 Druids EP Release Party
12/01/17
With:
Tires
Closet Witch
Blood Spell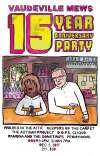 Vm 15 year Anniversary Party!
12/02/17
With:
Keepers of the Carpet
Wolves in the Attic
The Autumn Project
D.O.P.E. Clique
Ramona and the Sometimes
Pennyhawk

Juanita Stein
12/04/17
With:
Squirrel Flower

Healing Together: A Fundraiser
12/06/17
With:
Glitter Density
Annalibera (solo)
Collidescope
Maddie Johnson (poet)

Exhumed
12/07/17
With:
Arkaik
Traffic Death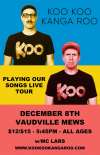 Koo Koo Kanga Roo
12/08/17
With:
MC Lars

Brilliant Crafts and Wares Fair 5
12/10/17

Hugh Masterson
12/11/17
With:
Dustin Smith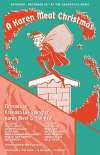 A Karen Meat Christmas
12/16/17
With:
Brendan Lee Spengler
Extravision

Winterland's New Years Eve Celebration
12/31/17
With:
Pale Blue Erf

Mammoth Grinder
02/22/18
With:
Idolist
Blood Spell

Ghost Bath
Fri, August 18, Doors: 5:30 pm - Show: 6:00 pm - All Ages - $12
Artist Website
The Vaudeville Mews presents...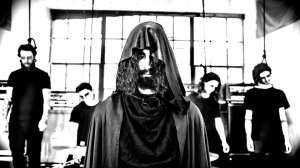 Ghost Bath writes and creates under the assumption that music is an extension of one's own soul. They journey through the sorrow and sadness that all lives experience, but leave a glimmer of hope. They portray both deep anguish and angelic soundscapes that are sure to leave an impression on the listener. The band started in October of 2013 with the release of their self-titled EP on Solitude Productions (China). This was followed by their debut LP titled, "Funeral," which was released on Pest Productions (China) in June of 2014. "Moonlover" was released on Northern Silence Productions(Germany) in 2015. In 2016, the band was signed by Nuclear Blast Records.
With:
Idolist
Buy tickets online!
---
&copy 2017 Vaudeville Mews