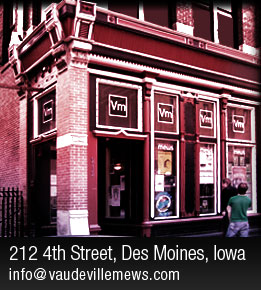 The Frights
08/02/17
With:
King Shelter
On Drugs
Land of Blood and Sunshine

Psychic Temple
08/09/17
With:
Karen Meat



Ghost Bath
08/18/17
With:
Idolist


Emma Ruth Rundle
08/30/17
With:
Jaye Jayle

Gloom Balloon (record release party)
09/01/17
With:
Glitter Density
Derek Muse Lambert

Gloom Balloon (record release party)
09/01/17
With:
Foxholes
Dustin Smith

Street Heat
09/03/17
With:
Plack Blague
Gosh
Younger
City Counselor
Hot Tang
Conny Franko
Odd Pets
Pizza Babe

Lich King
09/11/17
With:
Against The Grain
Hidden Intent

Cherry Glazerr
09/13/17
With:
Winter



Black Joe Lewis & The Honeybears
09/22/17


Thee Commons
10/19/17
With:
The Vahnevants

Selector Dub Narcotic
10/28/17
With:
Ramona and the Sometimes
Karen Meat

Froth
Sun, May 7, Doors: 5:00 pm - Show: 5:45 pm - All Ages - $10
Artist Website
The Vaudeville Mews presents...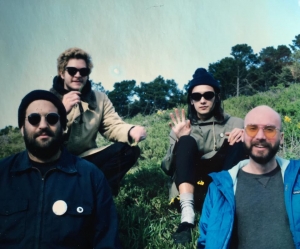 Formed in Los Angeles in 2013, Froth first garnered attention with their debut LP Patterns. Originally intended as a small-run cassette release, the album quickly became an underground sensation in the Southern California scene, catapulting the band to local fame and prompting a vinyl re-release in 2014. The following year saw the arrival of Bleak, a more dynamic, adventurous effort that matched lush shoegaze soundscapes with driving krautrock beats, and earned the band press attention from outlets including NPR Music, Noisey, Vogue.com, and Stereogum, among others. Froth toured extensively across the U.S. and Europe in support of the album, opening for acts such as The Drums, Pond, Tamaryn and Craft Spells.
With:
Land of Blood and Sunshine
Golly & the Geebirs
Crooked Torus
---
&copy 2017 Vaudeville Mews