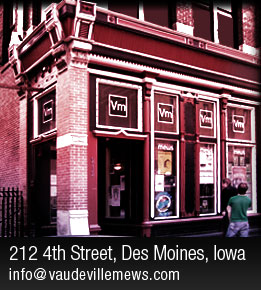 Carti Bankx
11/22/17
With:
Ted Park
Wave Chapelle

Crowbar
11/26/17
With:
Tombs
Incite
Tricounty Terror
Absolute Power
Grossfacekilla

Hockey Dad
11/27/17
With:
Contakta
The Host Country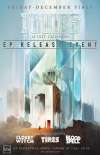 Druids EP Release Party
12/01/17
With:
Tires
Closet Witch
Blood Spell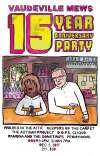 Vm 15 year Anniversary Party!
12/02/17
With:
Keepers of the Carpet
Wolves in the Attic
The Autumn Project
D.O.P.E. Clique
Ramona and the Sometimes
Pennyhawk

Juanita Stein
12/04/17
With:
Squirrel Flower

Healing Together: A Fundraiser
12/06/17
With:
Glitter Density
Annalibera (solo)
Collidescope
Maddie Johnson (poet)

Exhumed
12/07/17
With:
Arkaik
Traffic Death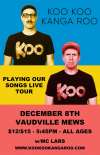 Koo Koo Kanga Roo
12/08/17
With:
MC Lars

Brilliant Crafts and Wares Fair 5
12/10/17

Hugh Masterson
12/11/17
With:
Dustin Smith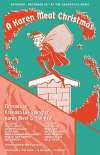 A Karen Meat Christmas
12/16/17
With:
Brendan Lee Spengler
Extravision

Winterland's New Years Eve Celebration
12/31/17
With:
Pale Blue Erf

Mammoth Grinder
02/22/18
With:
Idolist
Blood Spell

Emma Ruth Rundle
Wed, August 30, Doors: 9:30 pm - Show: 10:00 pm - 21+ - $12
Artist Website
The Vaudeville Mews presents...
It isn't unusual for artists to glean inspiration from emotional upheaval, transcending pain through a kind of mental osmosis, so that the turmoil in their lives provides the fuel for their artistic fire. Only some, however, lay bare the open nerves of their suffering, inviting the listener to experience raw emotion with them, in real time. By exposing vulnerabilities within themselves so fragile that their music itself somehow embodies their own personal discomfort, they create an auditory experience verging on total catharsis, for artist and audience alike. Emma Ruth Rundle is just such a musician. Her second solo album, Marked for Death, mines feelings of loss, defeat, heartache and self-destructiveness to emerge with the most honest and compelling accomplishment of an already prolific career.
With:
Jaye Jayle
Buy tickets online!
---
&copy 2017 Vaudeville Mews