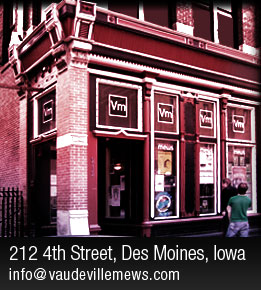 Colter Wall SOLD OUT
03/23/18
With:
Josh Morningstar

Druids 10 year Anniversary Show
03/24/18
With:
The Gorge
Traffic Death
Let It Breathe
Cantharone
Son of the Morning

Clownvis Presley
03/31/18
With:
Bradley Unit
Toll McGrane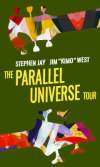 Stephen Jay and Jim "Kimo" West
04/01/18
With:
Stephen Jay
Jim "Kimo" West

Ed Schrader's Music Beat
04/06/18
With:
Goldblums
Greg Wheeler and the Polygamist Mall Cops

J.D. Wilkes
04/12/18
With:
Eric Kennedy

Chastity Belt
04/14/18
With:
Lala Lala

Delvon Lamarr Organ Trio
04/15/18
Tires (ep release party)
04/20/18
With:
Blood Spell (ep release)
Yetta
Jinnouchi Power

Dan Tedesco & Friends Birthday Jam
04/21/18
With:
The Host Country
Josh Parks Davis
Patresa Hartman
Dan Trilk

Unwed Sailor
04/27/18
With:
Early Day Miners
The Autumn Project
Canby (solo)


P.O.S
05/10/18
With:
DJ Rowsheen
Serengeti

The 4onthefloor
05/12/18
With:
Danny Wolf
The Haunted Hallows


Slim Cessna's Auto Club
08/27/18
With:
Matthew James & the Rust Belt Union

Electric Six
Wed, June 7, Doors: 8:00 pm - Show: 9:00 pm - 21+ - $15
Artist Website
The Vaudeville Mews presents...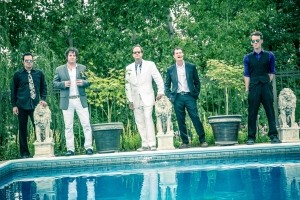 Eternal life can seem like an eternity. Ask any vampire. The continuous march of sun ups, sun downs, transformations of form, seductions, cape fittings & exsanguinations. Eventually it all just becomes an endless, tired routine. It all seems so exciting & so sexy to those of us who operate knowing we have limited time. But ask any vampire about the downside of eternal life, & you won't be surprised to hear tales of binge eating garlic bread just to feel the hurt, or of the occasional dangling of a wooden stake just over the center of the rib cage. Electric Six knows all about eternal life. Electric Six has been around forever & it can never die. That's lovely, but it's also very tiring. Fresh Blood For Tired Vampyres is the new release by Electric Six on Metropolis Records.
With:
Northern Faces
The Rumours
Buy tickets online!
---
&copy 2018 Vaudeville Mews