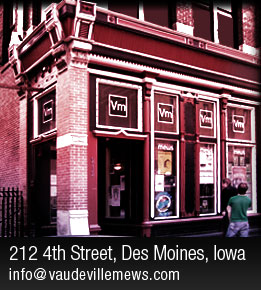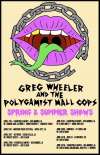 Greg Wheeler & The Polygamist Mall Cops
06/25/17
With:
Shitstorm
Goldblums
Odd Pets
Nowns


Okilly Dokilly
07/01/17
With:
Gleaner

Jaime Wyatt
07/02/17
With:
Adam Bruce

Thou
07/05/17
With:
Cloud Rat
Moloch
Closet Witch

Thou
07/05/17
With:
Cloud Rat
False
Moloch
Without


A Giant Dog
07/08/17
With:
Easy Fruit

Big Thief
07/11/17
With:
Twain

Mitski
07/17/17
With:
Half Waif

Ramona and the Sometimes (album release party)
07/22/17
With:
Tires
Hot Tang
Glitter Density

Taiwan Housing Project
07/23/17


The Frights
08/02/17
With:
King Shelter
On Drugs



Electric Six
Wed, June 7, Doors: 8:00 pm - Show: 9:00 pm - 21+ - $15
Artist Website
The Vaudeville Mews presents...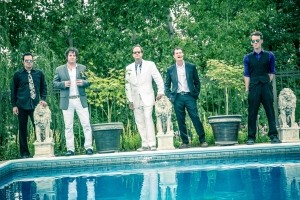 Eternal life can seem like an eternity. Ask any vampire. The continuous march of sun ups, sun downs, transformations of form, seductions, cape fittings & exsanguinations. Eventually it all just becomes an endless, tired routine. It all seems so exciting & so sexy to those of us who operate knowing we have limited time. But ask any vampire about the downside of eternal life, & you won't be surprised to hear tales of binge eating garlic bread just to feel the hurt, or of the occasional dangling of a wooden stake just over the center of the rib cage. Electric Six knows all about eternal life. Electric Six has been around forever & it can never die. That's lovely, but it's also very tiring. Fresh Blood For Tired Vampyres is the new release by Electric Six on Metropolis Records.
With:
Northern Faces
The Rumours
Buy tickets online!
---
&copy 2017 Vaudeville Mews