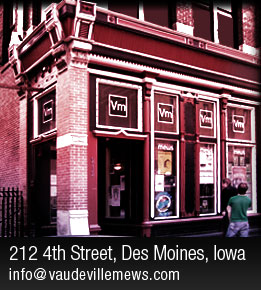 The Frights
08/02/17
With:
King Shelter
On Drugs
Land of Blood and Sunshine

Psychic Temple
08/09/17
With:
Karen Meat



Ghost Bath
08/18/17
With:
Idolist


Emma Ruth Rundle
08/30/17
With:
Jaye Jayle

Gloom Balloon (record release party)
09/01/17
With:
Glitter Density
Derek Muse Lambert

Gloom Balloon (record release party)
09/01/17
With:
Foxholes
Dustin Smith

Street Heat
09/03/17
With:
Plack Blague
Gosh
Younger
City Counselor
Hot Tang
Conny Franko
Odd Pets
Pizza Babe

Lich King
09/11/17
With:
Against The Grain
Hidden Intent

Cherry Glazerr
09/13/17
With:
Winter



Black Joe Lewis & The Honeybears
09/22/17


Thee Commons
10/19/17
With:
The Vahnevants

Selector Dub Narcotic
10/28/17
With:
Ramona and the Sometimes
Karen Meat

Electric Six
Wed, June 7, Doors: 8:00 pm - Show: 9:00 pm - 21+ - $15
Artist Website
The Vaudeville Mews presents...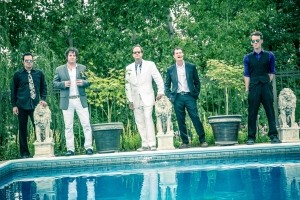 Eternal life can seem like an eternity. Ask any vampire. The continuous march of sun ups, sun downs, transformations of form, seductions, cape fittings & exsanguinations. Eventually it all just becomes an endless, tired routine. It all seems so exciting & so sexy to those of us who operate knowing we have limited time. But ask any vampire about the downside of eternal life, & you won't be surprised to hear tales of binge eating garlic bread just to feel the hurt, or of the occasional dangling of a wooden stake just over the center of the rib cage. Electric Six knows all about eternal life. Electric Six has been around forever & it can never die. That's lovely, but it's also very tiring. Fresh Blood For Tired Vampyres is the new release by Electric Six on Metropolis Records.
With:
Northern Faces
The Rumours
Buy tickets online!
---
&copy 2017 Vaudeville Mews