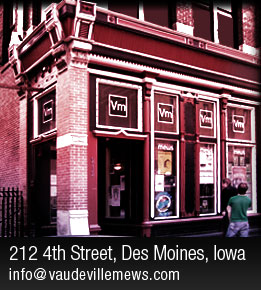 The Frights
08/02/17
With:
King Shelter
On Drugs
Land of Blood and Sunshine

Psychic Temple
08/09/17
With:
Karen Meat



Ghost Bath
08/18/17
With:
Idolist


Emma Ruth Rundle
08/30/17
With:
Jaye Jayle

Gloom Balloon (record release party)
09/01/17
With:
Glitter Density
Derek Muse Lambert

Gloom Balloon (record release party)
09/01/17
With:
Foxholes
Dustin Smith

Street Heat
09/03/17
With:
Plack Blague
Gosh
Younger
City Counselor
Hot Tang
Conny Franko
Odd Pets
Pizza Babe

Lich King
09/11/17
With:
Against The Grain
Hidden Intent

Cherry Glazerr
09/13/17
With:
Winter



Black Joe Lewis & The Honeybears
09/22/17


Thee Commons
10/19/17
With:
The Vahnevants

Selector Dub Narcotic
10/28/17
With:
Ramona and the Sometimes
Karen Meat

EGi.
Fri, April 7, Doors: 9:30 pm - Show: 10:00 pm - 21+ - $10
Artist Website
The Vaudeville Mews presents...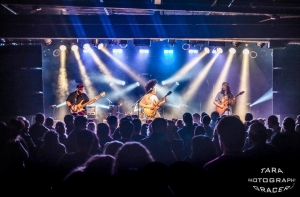 Progressive and fresh, EGi pushes the boundaries of genre specifics to create a soundscape reflecting the freedom that gives purpose to the acronym's definition: Ethereal Groove, Incorporated. With a sound that has been described as, "what it would feel like to live in The Never Ending Story", the band's versatility and appreciation for many genres of music can be heard in their fusion of rock, funk, instrumental post-rock and hard, progressive rock. Starting from tightly arranged structures, EGi builds improvisational passages and high energy jams that seek to lift the band and audience to a higher plane.
With:
Some Friends
---
&copy 2017 Vaudeville Mews