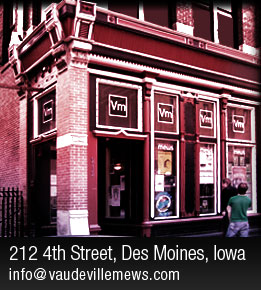 Crowbar
11/26/17
With:
Tombs
Incite
Tricounty Terror
Absolute Power
Grossfacekilla

Hockey Dad
11/27/17
With:
Contakta
The Host Country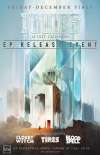 Druids EP Release Party
12/01/17
With:
Tires
Closet Witch
Blood Spell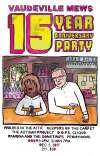 Vm 15 year Anniversary Party!
12/02/17
With:
Keepers of the Carpet
Wolves in the Attic
The Autumn Project
D.O.P.E. Clique
Ramona and the Sometimes
Pennyhawk

Juanita Stein
12/04/17
With:
Squirrel Flower

Healing Together: A Fundraiser
12/06/17
With:
Glitter Density
Annalibera (solo)
Collidescope
Maddie Johnson (poet)

Exhumed
12/07/17
With:
Arkaik
Traffic Death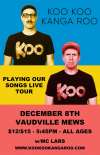 Koo Koo Kanga Roo
12/08/17
With:
MC Lars

Brilliant Crafts and Wares Fair 5
12/10/17

Hugh Masterson
12/11/17
With:
Dustin Smith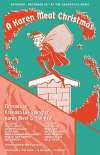 A Karen Meat Christmas
12/16/17
With:
Brendan Lee Spengler
Extravision

Winterland's New Years Eve Celebration
12/31/17
With:
Pale Blue Erf

Mammoth Grinder
02/22/18
With:
Idolist
Blood Spell

Schwervon! (record release party)
Sat, September 2, Doors: 8:30 pm - Show: 9:00 pm - 21+ - $5
Artist Website
The Vaudeville Mews presents...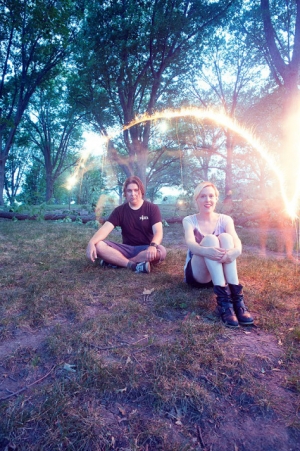 Schwervon! is a two piece American band born on the Lower East Side of New York City. Nan Turner (Nan & The One Night Stands) plays drums. Matthew Roth (Major Matt Mason USA) plays guitar. They both sing. Their band name is taken from the warped abbreviation of an urban slang, meaning: "to do something well in one's own way or in a unique manner, usually involving members of the opposite sex." Schwervon! have been described as Antifolk, Minimalist Rock, Noise Pop, DIY, and even 90's Indie Revivalist. Their longish career spans five albums and three seven inches. Schwervon! are a perpetual experiment between a drumset, a guitar, a couple and a song. But a particular reaction to their music has remained consistent, as David Gedge of The Wedding Present so eloquently put it: "I'm not sure how just two people manage to make such a big sound!"
With:
Greg Wheeler and The Polygamist Mall Cops
Easy Fruit
The Sleepover
---
&copy 2017 Vaudeville Mews