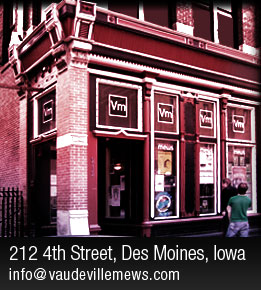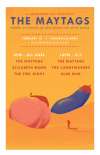 The Maytags
02/10/18
With:
Elizabeth Moen
The Feel Right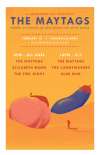 The Maytags
02/10/18
With:
The Candymakers
Blue Mud

1000Mods
02/11/18
With:
Telekinetic Yeti
Baracus

Radio Moscow
02/14/18
With:
Amplified Heat
Druids

Dave Simonett (from Trampled By Turtles)
02/15/18
With:
Trapper Schoepp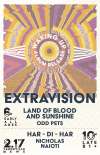 Extravision (record release party)
02/17/18
With:
Land of Blood and Sunshine
Odd Pets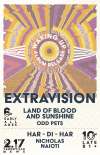 Extravision (record release party)
02/17/18
With:
Har-di-Har
Nicholas Naioti




Mammoth Grinder
02/22/18
With:
Closet Witch
Idolist
Blood Spell


Druids 10 year Anniversary Show
03/24/18
With:
The Gorge
Traffic Death
Let It Breathe
Cantharone
Son of the Morning

Ed Schrader's Music Beat
04/06/18
With:
Goldblums
Greg Wheeler and the Polygamist Mall Cops
Tires (ep release party)
04/20/18
With:
Blood Spell (ep release)
Yetta
Jinnouchi Power

Downtown Boys
Fri, August 18, Doors: 9:30 pm - Show: 10:00 pm - 21+ - $10
Artist Website
The Vaudeville Mews presents...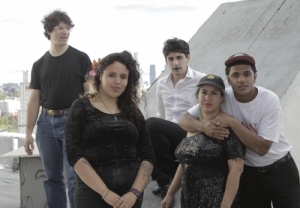 Downtown Boys are keenly aware of the increased visibility and credibility that comes with signing to a corporate-media conglomerate such as Sub Pop. They're using this platform as a megaphone for their protest music, amplifying and centering Chicana, queer, and Latino voices in the far-too-whitewashed world of rock. Opener "A Wall" rides the feel-good power that drove so many tunes by The Clash and Wire as it calls out the idea that a wall could ever succeed in snuffing the humanity and spirit of those it's designed to crush. "Promissory Note" is a bold self-introduction to the exclusive clubs that either ignore Downtown Boys' existence, or possibly worse, feign appreciation: "So what's the matter, you don't like what you see? I can't believe you're even talking to me!" Ruiz shouts that she won't light herself on fire to keep you warm, and, like underground rock pioneer Alice Bag's vitriolic verse, it's a claim you wouldn't dare question. "Tonta," one of the three songs written and sung primarily in Spanish, is an introspective and emotional portrait of anguish, and it calls to mind the mighty scrum of Huasipungo at an ABC No Rio matinee.
With:
Greg Wheeler and The Polygamist Mall Cops
Quick Piss
Buy tickets online!
---
&copy 2018 Vaudeville Mews