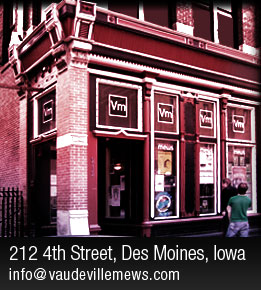 Unwed Sailor
04/27/18
With:
Early Day Miners
The Autumn Project
Canby (solo)

McKinley Dixon
04/29/18
With:
Johnny Marz

Kitten Forever
05/04/18
With:
Royal Brat
Goldblums
Quick Piss

Once & Future Band
05/04/18
With:
Sires
The Riff Raff


P.O.S
05/10/18
With:
DJ Rowsheen
Serengeti


Smoke DZA
05/26/18
With:
Bodega Bamz
Jayy Grams


Honeycreeper (ep release party)
06/02/18
With:
Lipstick Homicide
Ramona and the Sometimes
Greg Wheeler and The Polygamist Mall Cops


Snail Mail
06/18/18
With:
Bonny Doon
Anna Burch

The 4onthefloor
06/23/18
With:
Danny Wolf
The Haunted Hallows

David Ramirez : The Bootleg Tour (live album recording)
06/24/18
With:
Matthew Wright

The Posies
06/25/18
With:
Terra Lightfoot

Electric Six
07/11/18
With:
Mark Mallman
Easy Fruit

Slim Cessna's Auto Club
08/27/18
With:
Matthew James & the Rust Belt Union

Gloom Balloon
Sat, April 28, Doors: 5:30 pm - Show: 6:00 pm - All Ages - $10
Artist Website
The Vaudeville Mews presents...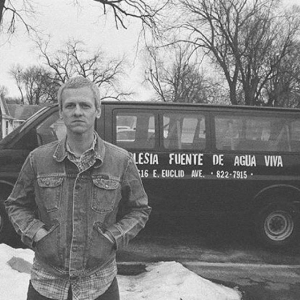 Gloom Balloon is ex-indie rock troubadour/new father Patrick Tape Fleming's musical canvas where he's prone to express undying admiration and withering disdain for the same person, often in the same sentence. Patrick Tape Fleming was the founding member of the indie rock band the Poison Control Center, which played over 1,000 shows, opened for a laundry list of indie rock royalty (Jeff Mangum, Pavement, Of Montreal, Apples In Stereo), and released several critically acclaimed records. AVClub Reviews The Poison Control Center: http://www.avclub.com/review/the-poison-control-center-emstranger-balletem-60103 Gloom Balloon member Christopher Ford is Christopher the Conquered, who will co-headline this show. His most recent album I'm Giving Up On Rock & Roll has been featured in Billboard Magazine, Yahoo Music, ABC News. The singer-songwriter Ryan Adams has proclaimed him "the real deal."
With:
Christopher The Conquered
Pink Neighbor
---
&copy 2018 Vaudeville Mews