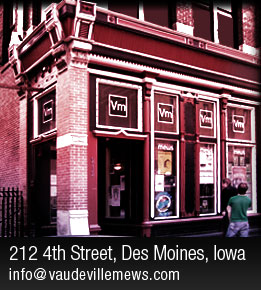 The Huntress and Holder of Hands
09/26/17
With:
Liz Eisenberg

Palehound
10/02/17
With:
Thunder Dreamer
Good Morning Midnight

Battalion of Saints
10/07/17
With:
The Cryptics
Traffic Death
No Skin
Broken Ones

mewithoutYou
10/08/17
With:
Pianos Become The Teeth

Dalek
10/18/17
With:
Street Sects
Underwater Escape From the Black Hole

Thee Commons
10/19/17
With:
The Vahnevants

Bob Log III
10/22/17
With:
CR Dicks
Goldblums
Greg Wheeler and The Polygamist Mall Cops
Eric Kennedy

David Ramirez
10/23/17
With:
Molly Parden

Cults
10/26/17
With:
Cullen Omori
Hideout

Selector Dub Narcotic
10/28/17
With:
Ramona and the Sometimes
Karen Meat

Har Mar Superstar
10/28/17
With:
High Up

Buzzov-en
11/02/17
With:
Earthride



Jessica Lea Mayfield
11/15/17
With:
Blank Range

Carti Bankx
11/22/17
With:
Ted Park
Wave Chapelle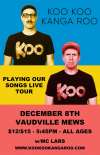 Koo Koo Kanga Roo
12/08/17
With:
MC Lars

Cherry Glazerr
Wed, September 13, Doors: 6:00 pm - Show: 6:30 pm - All Ages - $14
Artist Website
First Fleet Concerts presents...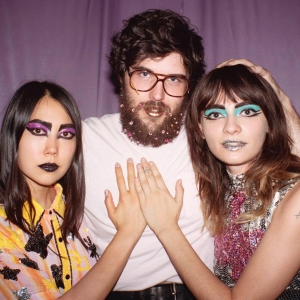 Society would deem that a prodigious girl can't be in a progressive rock band while also being in complete control of its creative vision, business plan and social messaging. Society is wrong. Clem, a 19 year old teen Queen with a headstrong resolve like her hero Patti Smith and a cartoon laugh like Muttley the dog, dreamed up Cherry Glazerr in her LA bedroom alone and is perhaps more capable of figuring a music career out than anyone who attempts this treacherous life path. And yet, she carries herself very lightly. "This one's going to be a flop!" she jokes, here to discuss the newly lined-up trio's second album, Apocalipstick. It's every bit as epic, funny, life-assuring, doom-defiant and flaming fire as that title sounds. What's more, it's the soundtrack to their collective rockstar evolution.
With:
Winter
Buy tickets online!
---
&copy 2017 Vaudeville Mews