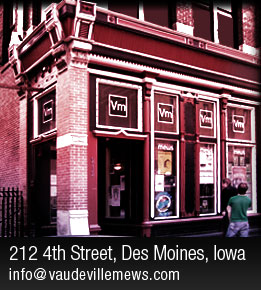 Carti Bankx
11/22/17
With:
Ted Park
Wave Chapelle

Crowbar
11/26/17
With:
Tombs
Incite
Tricounty Terror
Absolute Power
Grossfacekilla

Hockey Dad
11/27/17
With:
Contakta
The Host Country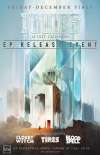 Druids EP Release Party
12/01/17
With:
Tires
Closet Witch
Blood Spell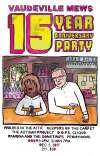 Vm 15 year Anniversary Party!
12/02/17
With:
Keepers of the Carpet
Wolves in the Attic
The Autumn Project
D.O.P.E. Clique
Ramona and the Sometimes
Pennyhawk

Juanita Stein
12/04/17
With:
Squirrel Flower

Healing Together: A Fundraiser
12/06/17
With:
Glitter Density
Annalibera (solo)
Collidescope
Maddie Johnson (poet)

Exhumed
12/07/17
With:
Arkaik
Traffic Death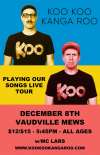 Koo Koo Kanga Roo
12/08/17
With:
MC Lars

Brilliant Crafts and Wares Fair 5
12/10/17

Hugh Masterson
12/11/17
With:
Dustin Smith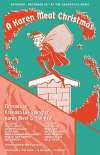 A Karen Meat Christmas
12/16/17
With:
Brendan Lee Spengler
Extravision

Winterland's New Years Eve Celebration
12/31/17
With:
Pale Blue Erf

Mammoth Grinder
02/22/18
With:
Idolist
Blood Spell

Castle
Thu, March 9, Doors: 9:30 pm - Show: 10:00 pm - 21+ - $6
Artist Website
Metal Up Your Tap presents...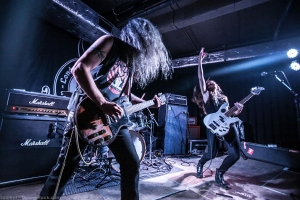 CASTLE was forged in San Francisco in 2009 and released their debut full-length, In Witch Order, on Germany's Ván Records in 2011. The album brought light to the newly-formed band and earned them "Album Of The Year" honors from Metal Hammer Norway, as well as Roadburn Festival's "Newcomer Of The Year." Shortly thereafter, the band joined the Prosthetic Records roster in North America and released their critically-adored sophomore album Blacklands. The record left to a Canadian JUNO nomination for "Metal/Hard Music Album Of The Year." CASTLE performed over two-hundred shows worldwide in support of the release alongside the likes of The Sword, Conan, Intronaut, and Pentagram among many others as well as appearances at some of the underground's largest fests including Roadburn, and the London and Berlin Desertfests.
With:
Son Of The MorningOffice
---
&copy 2017 Vaudeville Mews