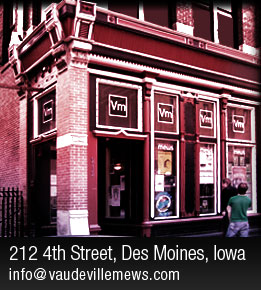 PROF
02/05/15
With:
St Paul Slim
prettygirlhatemachine

Land of Blood and Sunshine
02/07/15
With:
Brooks Strause
The Wheelers
Pure Gut


Hot Club of Cowtown
02/18/15

Corners
02/20/15
With:
The Vahnevants
Goldblums
DJ DJ Tanner

Waka Winter Classic
02/21/15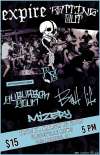 Expire
03/13/15
With:
Rotting Out
Suburban Scum
Bent Life
Mizery

Annalibera (record release)
03/20/15
With:
M34N STR33T
Ramona Muse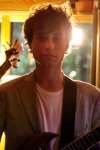 Bailiff
Mon, January 26, Doors: 8:30 pm - Show: 9:00 pm - 21+ - $5
Artist Website
The Vaudeville Mews presents...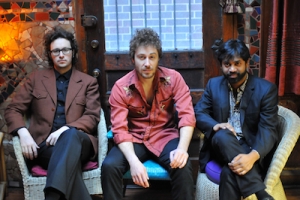 After years of collaborating with a rotating cast of supporting sidemen, in 2012 Mathew and Siegel recruited NYC transplant and multi-instrumentalist Owen O'Malley to the official roster. Fast forward through eight months of songwriting boot camp (with mentors Dan Smart and Jon Alvin) and a $16k-raising Kickstarter campaign, Bailiff kicked off production on their second LP – entitled Remise – in April of 2013. Bunkered in a sub-suburban studio with engineering wunderkind Beau Sorenson (Death Cab for Cutie, Superchunk, Bob Mould), the band spent two weeks forging their most eclectic work to date. Remise is imbued with flourishes of West African blues, Celtic folk, and jagged electro-pop, while reaffirming Bailiff's knack for writing a durable hook.
With:
Pets With Human NamesThe DIrty KidsOdd Pets
---
Bohannons
Wed, January 28, Doors: 8:30 pm - Show: 9:00 pm - 21+ - $5
Artist Website
The Vaudeville Mews presents...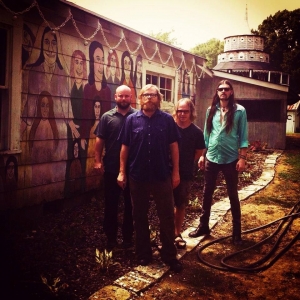 The Bohannons are a bit of a Tennessee institution, but the central tenant of their music is their unwavering commitment to making challenging records. Marty and Matt Bohannon have been at it for a while, but have experienced a bit of a renaissance as of late. Known locally for hosting national and international artists in their hometown of Chattanooga, a mid-size post-industrial southern city with a burgeoning arts scene. The land and the population are indicative of the material generated by the band. They play regularly with regional bands Lucero, The Alabama Shakes, Lee Bains III & The Glory Fires, Patterson Hood, J. Roddy Walston & The Business, the Features, The Water Liars and Jason Isbell. The Bohannons have been creating musical narratives informed by personal experience, blending classic and modern influences, since the early 90s when brothers Matt and Marty Bohannon made their first recording onto a four-track cassette tape in a duplex garage at their parents' home.
With:
The Holy Rattlesnakes
The New Bodies
---
Affiance
Fri, January 30, Doors: 5:00 pm - Show: 5:00 pm - All Ages - $15
Metro Concerts Live presents...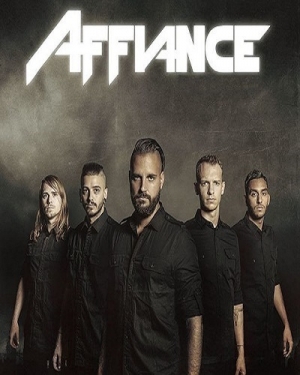 Bullet Tooth is excited to announce the signing of Affiance from Cleveland, OH. "Affiance", meaning to betroth in trust and confidence, is a name that can be taken to heart as these guys have banded together and endured every trial a new band faces. Affiance kicked down doors, shattering expectations, and broke the mold of how metal "should" sound. Affiance is confident that they present a new breed of metal that is intense, with vocals that soar, and live performances that leave the harshest critics in awe.
With:
PhinehasKingdom of GiantsThe Curse of HailThe Point Past InsanitySigns of Life
---
The Breakfaxxxt Boys: DJ Ham and Eggz
Fri, January 30, Doors: 9:30 pm - Show: 10:00 pm - 21+ - $1
Winter Mewsing DJ Series presents...
Lake of Fat Kids
Sat, January 31, Doors: 5:00 pm - Show: 5:45 pm - All Ages - $5
Artist Website
The Vaudeville Mews presents...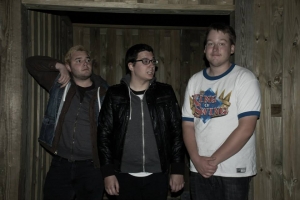 Joel Smith and Nick Stifel had been in bands together before, went their separate ways but then realized it was only with each other that they could do this properly. Joel and Nick got together to form the band Lake Effect Kids. After awhile they changed the name to Lake of Fat Kids. Nick's aunt had asked what the band was called and she misunderstood and thought he said "Lake of Fat Kids" They thought it was funny and went with it. They eventually added Seth Cloe on bass, and Dylan Erickson on drums after many other previous members of the band had come and gone. Now the lake is finally complete, and are ready to show the world exactly what they are made of. And they have only just begun.
With:
The Wire FramesUnderdog StoryStoopid
---
Wrestling With Wolves
Sat, January 31, Doors: 9:30 pm - Show: 10:00 pm - 21+ - $5
Artist Website
The Vaudeville Mews presents...
&copy 2015 Vaudeville Mews