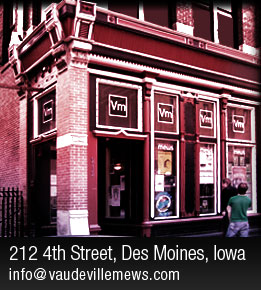 Tim Easton
12/14/13
With:
Crystal City
Lucca Soria

Exhumed
12/15/13
With:
Hours of Decay
Agrinex
Ghostbusters

Polkadot Cadaver
12/21/13
With:
Violent Fade
Apathy Syndrome
Before 13 Ends

The Breast Christmas Pageant Ever!
12/28/13


Tallgrass
02/14/14
With:
Sam Knutson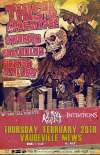 This Or The Apocalypse
02/20/14
With:
Sworn In
Shai Hulud
Sirens & Sailors
They Will Repent
Intentions



The Multiple Cat
Fri, December 13, Doors: 8:30 pm - Show: 9:00 pm - 21+ - $5
Artist Website
The Vaudeville Mews presents...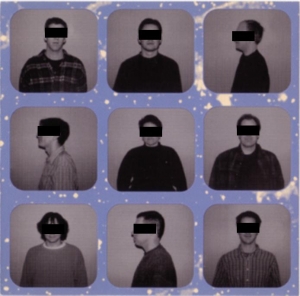 Hailing from the Quad Cities, The Multiple Cat started in 1994 as a vehicle for the audio engineer, singer, songwriter, and producer Patrick Stolley. Over the course of 3 full length albums, 2 EPs and numerous singles on labels such as Zero Hour, Guilt Ridden Pop, Plow City and his own record label Futureappletree, The Multiple Cat became known for their complex and addictive American pop music.
With:
American Dust
Dylan Sires and Neighbors
The State of California
---
Index Case
Sat, December 14, Doors: 5:30 pm - Show: 6:00 pm - All Ages - $5
Artist Website
The Vaudeville Mews presents...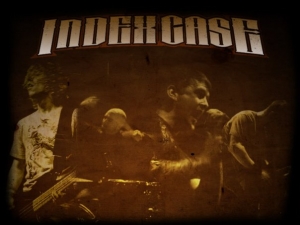 Index Case formed in 1998, when guitarist Josh Parker and drummer Jordan Spence started writing music in Spence's basement. Vocalist Joe Ansley joined later. The band bought recording equipment and began to record Birth. Index Case started booking shows in Des Moines and slowly built a following. Soon they added Korey Birkenholtz on bass. The band recorded two more independent albums Glass and The Weak and the Wounded before finally signing a major label deal with Elektra/No Name Records.
With:
Screaming For Silence
Silence Is Broken
---
Tim Easton
Sat, December 14, Doors: 9:30 pm - Show: 10:00 pm - 21+ - $8
Artist Website
The Vaudeville Mews presents...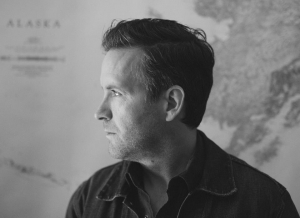 Raised in Akron, OH, alt-country singer/songwriter Tim Easton was influenced by a combination of pop icons (the Beatles, Kiss) and bluegrass/folk legends (Doc Watson, John Prine). Kosher Spears, his college band from his days at Ohio State, performed their unique roots rock hybrid across the Midwest, and Easton eventually found himself busking in the streets of Paris, London, and Dublin. Returning to the States, his folk-based songwriting brought an earthy sound to the Haynes Boys (an existing rock band that recruited Easton in the mid-'90s) and they recorded one album, Guardian Angel, for New York-based Slab Records. The band subsequently split, with its members working in Gaunt and Thomas Jefferson Slave Apartments, and Easton pursuing his solo career.
With:
Crystal City
Lucca Soria
Buy tickets online!
---
Exhumed
Sun, December 15, Doors: 5:00 pm - Show: 5:30 pm - All Ages - $13
Artist Website
Metro Concerts Live presents...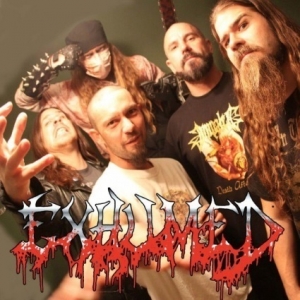 San Francisco's Exhumed plays gore-obsessed death metal with a tongue-in-cheek flair and an overall musical approach that are often reminiscent of Carcass, a band whom they have frequently acknowledged as a primary influence. They have endured constant lineup changes to become, if not a highly original act, at least one of the better representatives of their doomed-to-obscurity subgenre. The band formed in 1991 with a lineup consisting of Matt Harvey (guitar, vocals), Col Jones (drums), Derrel Houdashelt (guitar), Jake Giardina (vocals), and Ben Marrs (bass). They made their first recordings under this formation, including the Excreting Innards 7" for Afterworld Records. Giardina and Marrs left the band within the next few years, with Matt Widener (bass) and Ross Sewage (vocals) brought in as replacements. After recording the Horrific Expulsion of Gore demo (1994),
With:
Hours of DecayAgrinexGhostbusters
Buy tickets online!
---
The Oarsman
Mon, December 16, Doors: 6:00 pm - Show: 6:30 pm - All Ages - $5
Artist Website
The Vaudeville Mews presents...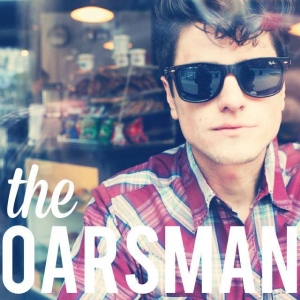 A broad stretch of lowly coast lay before the eyes of the men. It was of low dunes topped with dark vegetation. The roar of the surf was plain, and sometimes they could see the white lip of a wave as it spun up the beach. A tiny house was blocked out black upon the sky. Southward, the slim light-house lifted its little gray length. It is fair to say here that there was not a life-saving station within twenty miles in either direction, but the men did not know this fact and in consequence they made dark and opprobrious remarks concerning the eyesight of the nation`s life-savers. Four scowling men sat in the dingey and surpassed records in the invention of epithets.
With:
Ira Grace & the Bible Belt Prophets
Clayton Severson
---
Sioux City Pete
Wed, December 18, Doors: 7:30 pm - Show: 8:00 pm - 21+ - $5
Artist Website
The Vaudeville Mews presents...
Sioux City Pete aka Peter Phillips has been making savage uncompromising music for over 30 years. Past and current bands include his solo work as Sioux City Pete, Sioux City Pete and the Beggars, School Shootings, Caligula Cartel, Stabbings, The Chickenhawks, Kidd Death, Syphillis, and Fur. Pete toured the US and recorded with Nikki Suddden as band leader and slide guitar player as Nikki Sudden and the Bible Beaters in 2006.
With:
Skin Of EarthAnimal MothersThe Mountain Hum
---
Comedy Zombie!
&copy 2013 Vaudeville Mews