The Vaudeville Mews presents...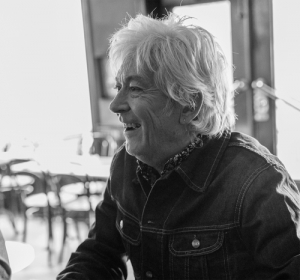 Ian McLagan is a genuine, dyed-in-the-wool rock'n'roller. In fact, his smiling visage - he was, after all, a member of Small Faces and Faces- would serve as an ideal illustration in the proverbial Dictionary of What Is Truly Cool. The man known to his many mates and even more fans and admirers as 'Mac' is the sort who shrugs off such puffery. And then he just carries on creating splendid and genuine rock'n'roll with his Bump Band as well as musically aid and abet a marquee line-up of truly blue ribbon talent that he has toured and/or recorded with: The Rolling Stones, Bobbie Womack, Bonnie Raitt, New Barbarians, Bob Dylan, David Lindley, Ronnie Wood, Rod Stewart, Bruce Springsteen, Taj Mahal, Paul Westerberg, John Hiatt, Billy Bragg, Keith Richards, Patty Griffin, Warren Haynes, Jennifer Nettles and Lucinda Williams, to name just some of the notables that McLagan has worked with over his five decade career.
With:
The Corks feat. Dave Wolf
Buy tickets online!
---